Demand that the President, Vice-President and Congress cut their salaries by 10% NOW!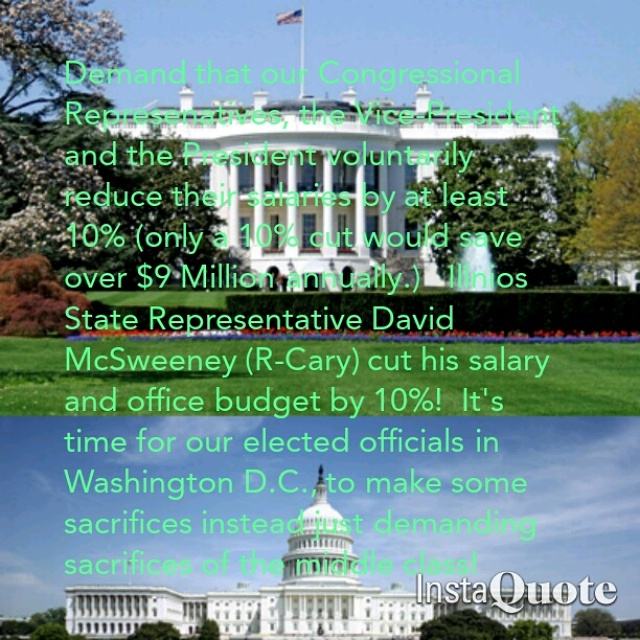 United States
January 15, 2015 1:50pm CST
It's long overdue! Congress keeps cutting benefits from the middle class, the military, the disabled, the poor and senior citizens, departmental budgets (like the cut in the I.R.S. Budget, which will delay our Income Tax refunds!)!!! Demand that they make a sacrifice, instead of them constantly demanding sacrifices from us! Ask the press to bring this up at press conferences. #Pres,VP,CongressCutYOURsalaryby10%NOW!
No responses