Stand up when restaurants do give what they advertise!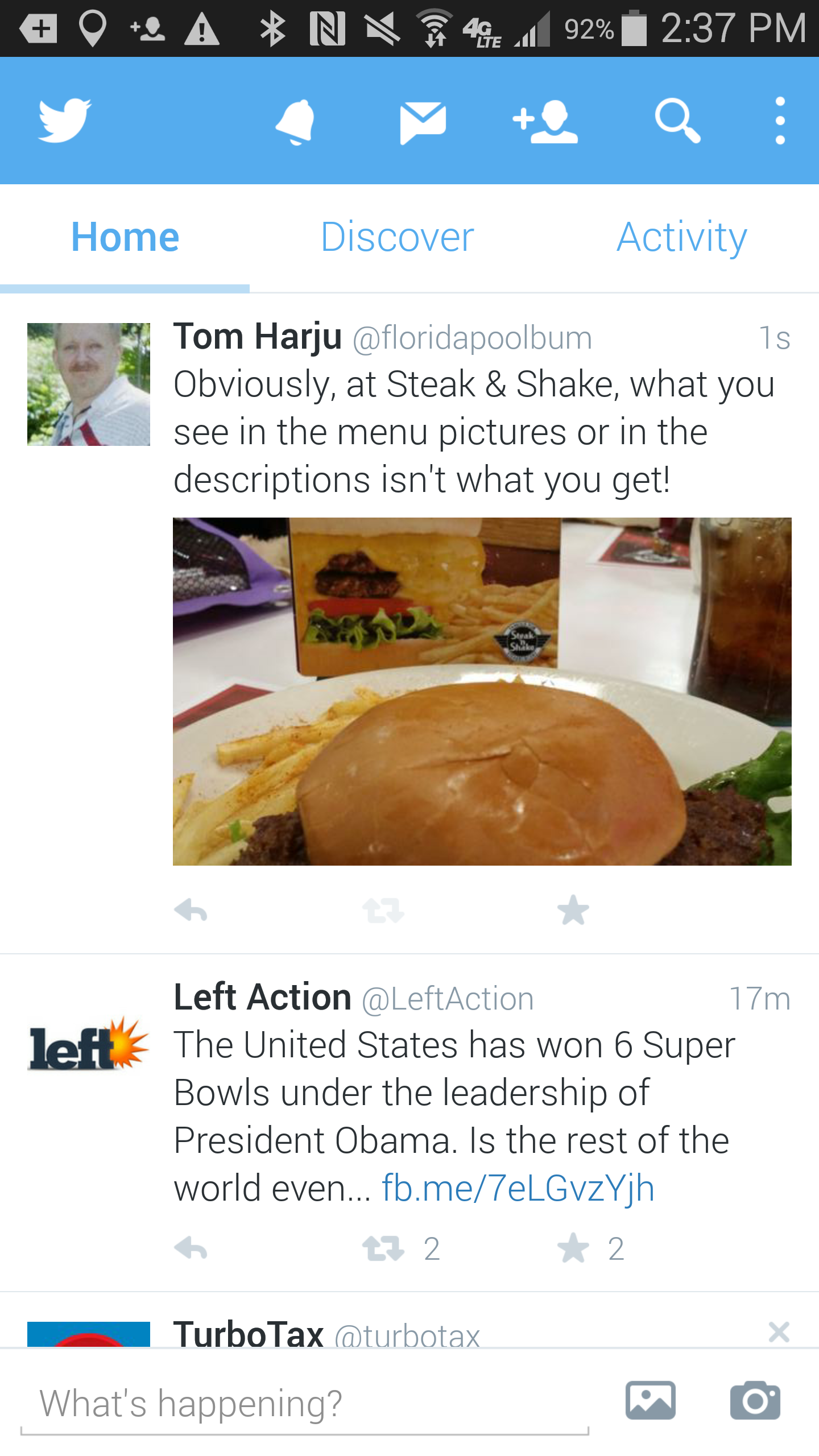 United States
February 1, 2015 2:19pm CST
At my two most recent visits to Steak'N Shake restaurant in Avon, Indiana, I ordered the new Cheddar Double Steakburger. The picture showed cheddar cheese flowing down the side of the burger and the menu description described the Cheddar cheese as "smothered" onto the burger. In reality, I had to lift up the bun to see a small dab about the size of an American quarter coin. The second time, I had them bring me more cheddar on the side, which still wasn't close to as much in the picture. (Hopefully my picture of my burger with the menu picture of the item will post along with this entry.) We spend our hard earned money when we go to a restaurant and we should get the food the way it is pictured and described. Anything less is like the restaurant stealing from us! I'll bet it isn't the preparer's fault, as the restaurant management tell them the exact amounts to use. Don't let them get away with this! Most restaurant corporate offices are counting on people not complaining, allowing them to continually get away with it.
No responses