Who is to blame?

Lagos, Nigeria
April 20, 2015 8:45pm CST
Who's to blame for Liverpool's trophyless season? Five-time Liverpool title-winner Mark Lawrenson: "When you have young players then you are going to have highs and lows. No-one was moaning when they were on a 13-match unbeaten league run between December and March. The absence of Daniel Sturridge to injury has hurt them. Look at Chelsea. They haven't looked the same without Diego Costa. I'm not saying Sturridge is the same as Costa, but it's a similar situation." Play media Jump media player Media player help Out of media player. Press enter to return or tab to continue. FA Cup: Liverpool manager Brendan Rodgers admits 'the best team won' Former Liverpool manager Roy Evans: "There's been a massive transformation - eight players or more came in last summer. It's been a tough season. They lost Luis Suarez and tried to replace him with lots of players but not many have come to the fore." Gareth Roberts, editor of the Anfield Wrap website: "You have got to say it's both the players and the manager. You can't lay everything at the manager's door. When things go wrong at Liverpool, or any other big club, fans immediately point fingers at the manager." Liverpool 1995 League Cup winner John Scales: "Liverpool are way short of where they want to be and where the team wants to be. There are lessons to be learned. Obviously signing the likes of Rickie Lambert and Mario Balotelli hasn't worked. It's a new era with Jamie Carragher gone and Steven Gerrard about to go. There are lessons to be learned. It's another transition for the club. The club needs to take stock this summer."
1 response

• Malaysia
21 Jul 15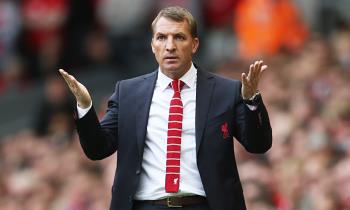 Last season Liverpool were short of good players in many positions especially the striker after the injury to Daniel Sturridge. They played well in a number of matches but they just could not score goals. Brendan Rodgers is a good manager. Liverpool is right not to sack him for the disappointment of last season. I don't think a new manager would do much better than the current manager to raise Liverpool up again. With the new players he has bought so far and the sales of some, it will be a new look Liverpool in the coming season. But it will need more than just one season for the team to succeed. I hope Brendan Rodgers will be given the time to make Liverpool a force again.