Outrage after Iconic Iwo Jima photo is recaptured using the Gay pride flag!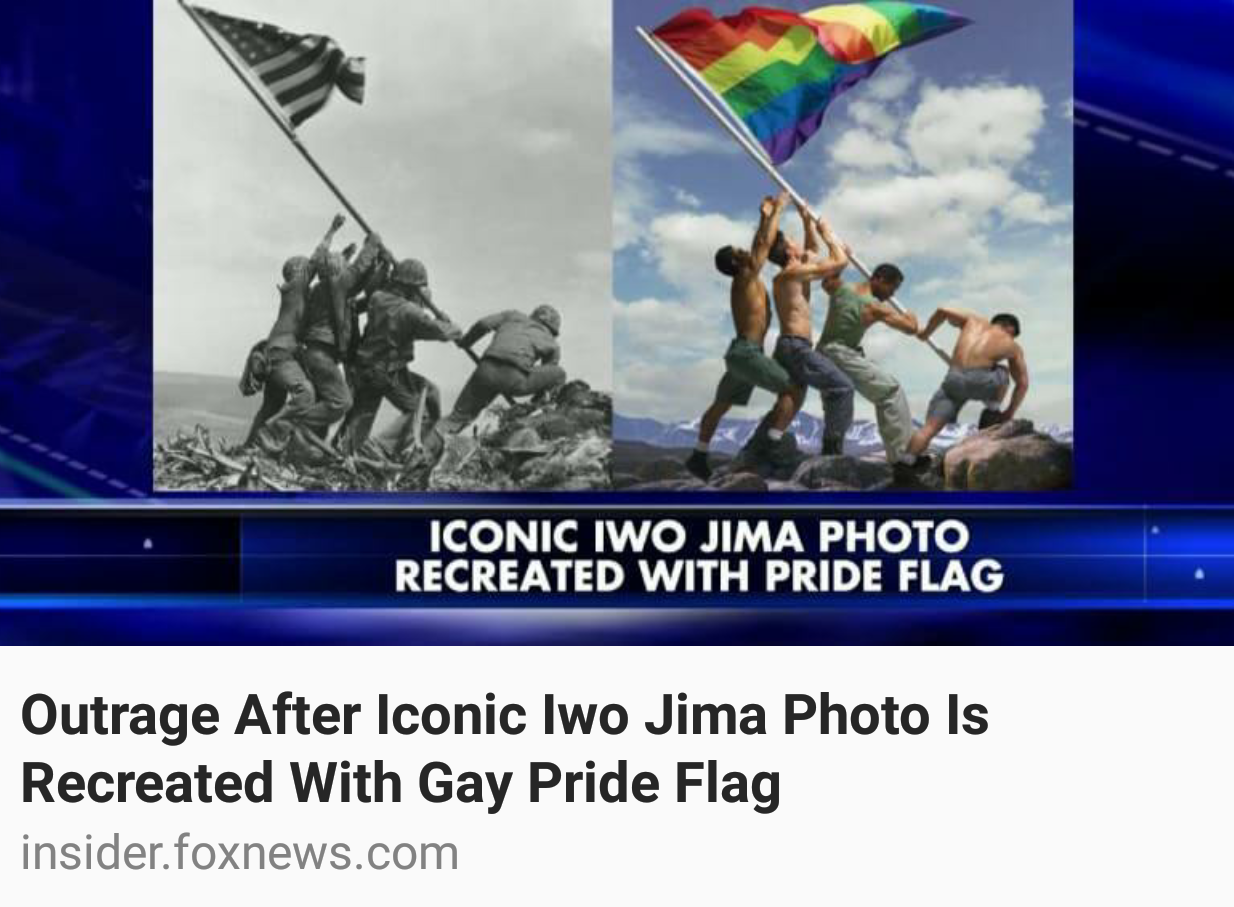 United States
July 3, 2015 10:43pm CST
Most of us had many relatives who served in World War II. One of my uncles, Hubert Harju, died serving our country in Iwo Jima. History shows that even though there was a draft at the time, the bombing of Pearl Harbor resulted in many brave American men and women VOLUNTEERING to join the fight against tryanny, the brutality and savagery of Hitler's Nazi's and the Japanese, as they attempted to conquer the world! THERE CAN BE NO COMPARISON of the sacrifice, the massive loss of lives for life, liberty and freedom to passage of a law allowing gay marriage. Shame on anyone who even thinks it!
No responses