Super Typhoon Haiyan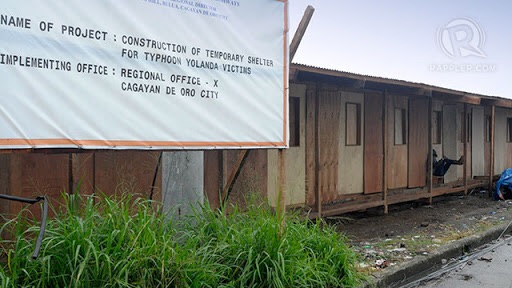 Philippines
August 5, 2015 7:02am CST
I watched a news about the donation that the world contributed about the devastating typhoon Haiyan locally named Yolanda in the Philippines, it says that the total donation was spent only 40% of it, and the people who are affected by it is still suffering today, they don't have a good house to live, and yes the government already build houses for the affected people, but its not enough, the house is not constructed well, and I'm just upset because other countries helped us or they donated something for the people who is affected by the typhoon but our government is not spending it wisely or they are not taking a good action for it, the election will be next year and we will elect a new President, good thing about Filipinos is if there will be another big typhoon will hit us we just smile as if nothing happened.
2 responses

• United States
5 Aug 15
Yes many country did donate, so where is the money gone? Has it gone into hands that it should not be in? Surely the people deserve somewhere to live after such devastation. The world is so cruel in times of misfortune to the poor.

• United States
5 Aug 15
@TearHere
Yes the houses they already build for the people after the typhoon is rubbish, not up to standard, so must be repaired. I understand, building cheaply with the 40 percent. This is so dishonest and I wish something could be done about the wrong doing to the people.

• Philippines
6 Aug 15


• Philippines
21 Aug 15
Just recently it was in the news that Pnoy has instructed that the reconstructions of the devastations by typhoon Yolanda will now be given priority . Let's see . To see is to believe.