Don't Sue Me. Tsu Me! (Social Network Review)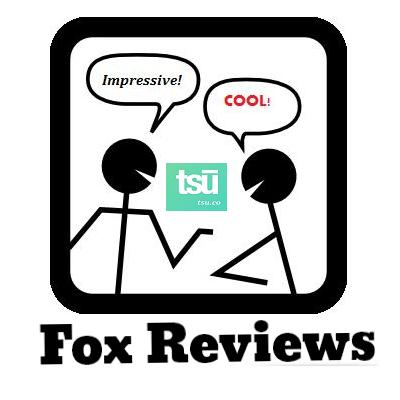 Austin, Texas
August 7, 2015 1:02pm CST
Have you heard about this social network that has as its mission to take social media platforms up a notch by paying the users for sharing? It's called
Tsu
, which is sort of short for "tsunami". It's like a major wave in social networks or social media. Pretty much you do the same thing you do on
Facebook
, only you can earn money for socializing via their revenue-share plan. They encourage you to promote your original content. However posting links of others is not frowned upon (so long as you don't try to pass them off as your work). If you violate their rules, you get a nice eMail letting you know and warning you not to do it again. Some say if the site managers have to send you too many messages, your account will be deleted. Can't speak to that from personal experience. Created 3 accounts (multiple accounts are allowed) and so far friends and followers are being added to my network regularly. Cash out is $100. The community is Invite-Only. A member can invite you or if you click on any link you stumble across on the Internet and land at the site, that's deemed an invitation. You won't be able to view anything until you complete a short form. Don't want to fill out the short form? Don't get to enter the site. That's how it works! The site is great. Very nice people. Talented folks – artists, photographers, musicians, writers, bloggers, entrepreneurs in various niches, and folks just there to make friends and have fun. Haven't quite figured out how to maximize its earning potential. At present, using one of my accounts to share movie/TV reviews and recommendations. (See list below.) Doing lots of other things at
Tsu
as well. However, as for my current review or assessment? Although my activity reflects encouraging signs of productivity and profitability, not ready yet to give a final thumbs up

or thumbs down

. For me, the jury is still deliberating. **** - "Mary Kom" (2014) - "Scarface" (1983) - "The Medusa Touch" (1978) - "Strange Days" (1995) - "The Maltese Falcon" (1941) - "Marnie" (1964) - "The Dirty Dozen" (1967) - "The Expendables" (2010) - "A.D. The Bible Continues" (2015) - "The Feast of All Saints" (2001) * * * UPDATE Aug 2016:
Incredible! Just one year later and this social network shut down. I thought it was fun but what do I know? I am glad I saved backup copies of my work!!!

No big surprise here: Tsu, a social network that worked around the App Store's rules on pay-per-installs, incentivized its users to create content, rewarded..
5 responses

• Paso Robles, California
7 Aug 15
I agree there are many talented folks there and that I've made a few new friends here. If you want to earn, I think myLot beats tsu. To really earn much on tsu you need to have brought in a lot of people to your down-line and they have to be active.

• Regina, Saskatchewan
7 Aug 15
Sounded good until I read your response Bagarad. I don't do downlines. I figure if someone wants to jump on my bandwagon it's their choice and they don't need a nudge from me.

• Paso Robles, California
7 Aug 15
@sparkofinsanity
It still has value, and no investment is involved. It's still a good place to promote one's work on other sites. I just feel I can't keep up with all that's going on, and it's mostly looking at photos or art and commenting and sharing one's own. I have made new contacts I value, and the group is very different than the same people I see on all the writing sites.

• Regina, Saskatchewan
7 Aug 15
@bagarad
I'll check it out. Thanks for getting back to me...


• Pakistan
8 Aug 15
@cmoneyspinner
Hi there. Nice to see you here. I am a member of Tsu. The artists and photographers are amazing but the earnings are very slow. I am not sure I fully understand how the site works but I have no "children" there so maybe that's why I hardly make a cent there but it is fun to log on and see all the amazing pictures.

• Austin, Texas
8 Aug 15
Tsu offers me different voices. Most of the people there I don't really connect with anywhere else online. Good comments!

• Philippines
11 Aug 15
I am on tsu as well but I eventually gave up on it. I might check it out again and see if I can do something with it this time around.

• Austin, Texas
11 Aug 15
Some Tsu users claim they are making money and have the checks to prove it! I'm already active on Facebook and Twitter. If you're on social media like Facebook and /or Twitter, no reason why you shouldn't use Tsu and post to all 3 accounts at the same time. It's not any extra effort and if you don't earn much … So what! You weren't earning from your FB posts and tweets anyway. If you are not active on the social media networks then having a Tsu account is like 6 in one hand and half a dozen in the other, i.e. It could go either way.


• Midland, Michigan
20 Apr 16
@cmoneyspinner
So, you're saying you are able to make a few pennies just from being active on there and not necessarily because you've a downline developed already? I was pretty active there when i was there, but once I found mylot, I decided to spend the majority of my time here instead.

• Austin, Texas
20 Apr 16
@MarshaMusselman
- I can understand why you would choose myLot over Tsu. Earnings accumulate much quicker at myLot and you don't have to wait for the angel Gabriel to blow his trumpet before you reach cash-out. ~ $10 for myLot versus $100 for Tsu. MyLot is reliable and pays regularly. Who would not want to receive regular payments?! By contrast, though the earnings don't accumulate as fast, I do have money accumulating in my Tsu bank from my activity. It's only $5 at the moment. But I haven't even been that active there.


• Kathmandu, Nepal
20 Sep 15
I was a member on Tsu for more than a year, however, I could not accumulate good earning on the site. Since I had a feeling that I will never reach payout on the site I decided to close my Tsu account.

• Austin, Texas
21 Sep 15
Sorry you closed it. Some users have said they earned money even when they weren't active. The real earnings come from recruiting others as your "children". That hasn't been my way. My accumulated earning is just from my activity. The folks you get to sign up need to be active in order for you to earn more. Folks who signed on using my referrer code are not active. Nevertheless I get something and it's like a piggy bank. Can't use it as a primary income stream. At least not yet.