Do you play Clash of Clans?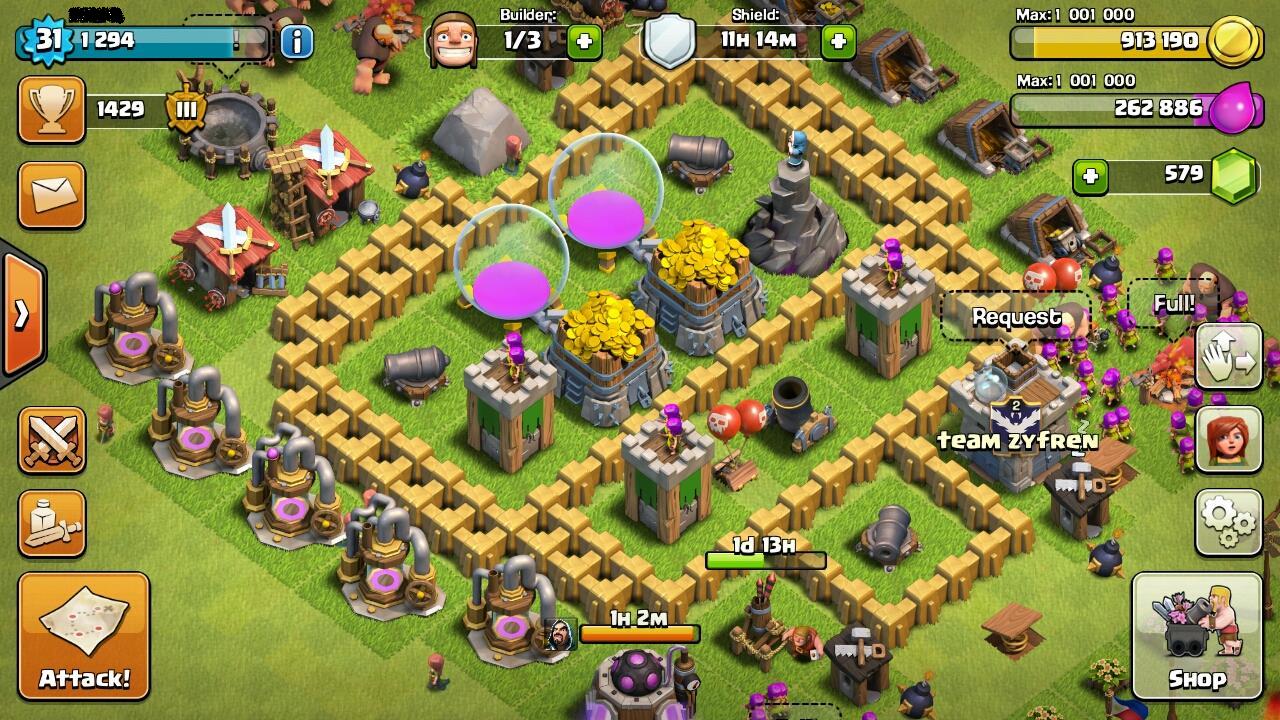 Philippines
August 8, 2015 5:53am CST
Clash of Clans is one of the most downloaded games in Android and IOS. It was released in 2013 by the company Supercell. It already became popular all over the world. The game is all about building a village and protecting it from attackers who are aiming to destroy your village and loot your resources. That is why you needed to keep on upgrading your buildings and defenses. It is also advisable to join clans to be able to join clan wars. Winning makes you gain resources, usually larger than what you will get from ordinary attack. This game is really addicting. Actually I just started playing it last June and playing it until now. If I just got the interest to play it in previous years, I should have a very tough and high level village now. I really enjoyed this game and to prove it, I actually created another account, haha. I am managing two accounts now. One is already Town Hall level 7 and the other one in level 6. As of now, I cannot see myself stopping to play it at least until the end of this year. What made it more fun to play is a lot of your friends and relatives are also playing it and you can also monitor their developments. For me, Clash of Clans is really one of the most addicting games for mobile.
No responses