The new Disturbed album is AMAZING!

United States
August 14, 2015 11:32pm CST
So Disturbed's new album "Immortalized" comes out August 21st This is the first they have had since Asylum back in 2010 when they took a four year hiatus. Immortalized is much anticipated and rightfully so. I have actually been listening to the album all day because the band decided to have a sort of listening party for the album. At first I wasn't gonna really buy the album because I don't spend a whole lot of money on music but after listening to the whole thing I think I may have changed my mind. Yeah I know, why buy it when I can listen to it online; its really just to support my favorite band more than anything. Any mylotters like Disturbed as much as me? Have you heard any of the songs from Immortalized (or the full album)?
3 responses

• United States
28 Aug 15

• United States
29 Aug 15
I'm assuming that's a play on words.

•
15 Aug 15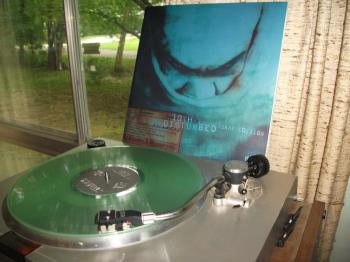 Nope, haven't heard any of it, but I have the first album on green vinyl and I still give it regular spins


• United States
22 Mar 16
Down with the Sickness is their greatest and most recognized dong. I love all Disturbed songs.

• United States
23 Mar 16
@Micmac
not really, I'm partially deaf in one ear.