Dreams Can Help Measure Your Sanity?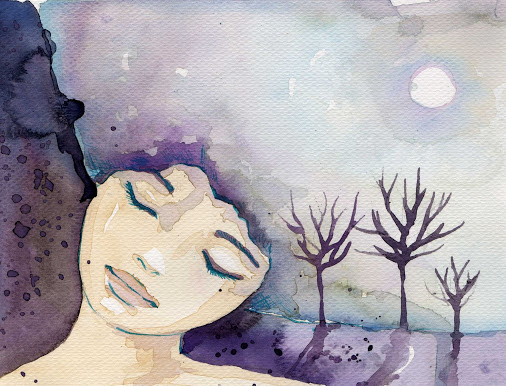 Austin, Texas
August 15, 2015 10:21am CST
Lots of folks at this site have started discussions about dreams. Vivid dreams. Crazy dreams. Lucid dreams. Some say they hardly dream any more. Some say certain foods (like pickles) cause them to have certain dreams. Dreams are sometimes funny, sometimes frightening, always fascinating. My late mother used to have a dream book that would provide interpretations. It was a load of crock (my opinion) but she really believed in it. My mom was very superstitious, didn't trust folks who practiced voodoo, and got very worried when certain things happened. If a bird somehow got through a window and was flying around in a house ... ??? ... forgot what she said that meant but it wasn't good. Also, if she dreamed of fish, somebody was pregnant. Yeah right. Grew up in low income housing, before the birth control pill.
Somebody was always pregnant!

For me the dream process is a beautiful thing and it's a way of relaxing your mind, clearing your thoughts, sorting things out, helping you solve problems, enhancing your creativity, etc. Or maybe that's just how my brain works.

Anyway … sharing this interesting article that purports to explain the connection between your dreams and your mental health. Good to know. The human mind is a beautiful thing too and a terrible thing to waste.


(NI)

Navigation Menu Home » Mental Health » 7 Alarming Things Your Dreams Tell You About Your Mental Health There is a whole field of study that is entirely dedicated to understanding and interpreting our dreams. Yes, those vivid thoughts that you have as you s
9 responses

• United States
15 Aug 15
Yes check for sure. I suffer nightmares beyond belief regarding old traumas but luckily I am able to process this and understand where it is coming from. I am not bipolar, nor borderline personality that is for sure, but I can see why that would be a diagnosis with some people. I am so glad to read that your dreams are creative and help the good flow..used to have dreams like that, not much anymore tho friend. Yes, know wot u r saying about your dear Mom haha mine too if you dream of babies and teeth it it is surely trouble old Irish superstitions.


• United States
17 Aug 15
@cynthiann
They were fey cynthiann? Wow that is awes! Me too haha


• Jamaica
17 Aug 15
@TiarasOceanView
I felt a connection! Now I just 'know' things and some of them are amazing!

• United States
17 Aug 15
@cynthiann
Yea I get that too. Good glad u do too.

It really is a blessing isnt it.

• India
16 Aug 15
I dream too but it is always either walking on a narrow bridge with water beneath or struggling to climb a mountain.

• Jamaica
17 Aug 15
This is a classic stress dream allknowing. something is worrying you or scaring you.


• United States
15 Aug 15
So I would say that those vivid dreams I had for a few days were caused by stress.

• Udon Thani, Thailand
17 Aug 15
Most of my dreams are somewhat related to my past life experiences. I dream almost every night, but seldom remember a lot of them.

• Philippines
8 Sep 15
Oh the link talks mostly about negative kind of dreams...

Sure glad am not getting any of those. I rarely get dreams nowadays. When I do I believe I got a really good nights sleep because I dreamt of something.


• New Delhi, India
16 Aug 15
My dreams are blurred.What does it mean?Do I have a good or satisfactory mental health.How ever I almost never have nightmares.

• Roseburg, Oregon
16 Aug 15
Dreams can be so many different thins. Nice dreams and really scarey ones.

• Pikeville, North Carolina
15 Aug 15
I was only able to read the first page of the article as my campground WiFi did not seem inclined to let me go to the other pages. What I did read posed some interesting interpretations of the dream state.

• United States
15 Aug 15
I will read this, and see what it says. I do not believe in dream interpretation but I would accept the psychological connotations, I think.