How to use mylot to making money ?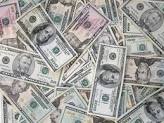 Sangli, India
4 responses

• Portugal
17 Aug 15
It is all about interacting with other people, posting, commenting and liking :)

• Germany
17 Aug 15
Welcome to Mylot. Mylot is about creating discussions with interesting topics and to interactively engage with other members. Comment to their discussions, etc. It's all about quality rather than quantity. Starting many discussions does not earn you more. It's the quality of your writing that counts most. Have fun!

• Eugene, Oregon
17 Aug 15
It really isn't hard at all. You need to participate in discussions whethe you start your own, or you comment to other discussions. Quality is also what mylot is looking for, discussions that have substance. They prefer you post more than one liners, as those aren't discussions, as they are only questions that can be answered in the FAQ"s. Also, you should take the time to comment back to the responses you receove from your discussions, as that is what discussing is all about, and it keeps them going, otherwise they just die and don't go anywhere.

• Mumbai, India
23 Aug 15

Work hard & give responds to all peoples ,tags ,comments ,follows ,suggest & add images with all discussions

• Mumbai, India
24 Aug 15



It is simple just add discussion ,response ,comment ,like ,tag ,add images .and work hard it is simple just enjoy earning money .