almost hit a motorcycle . and who could suggested me parking skill.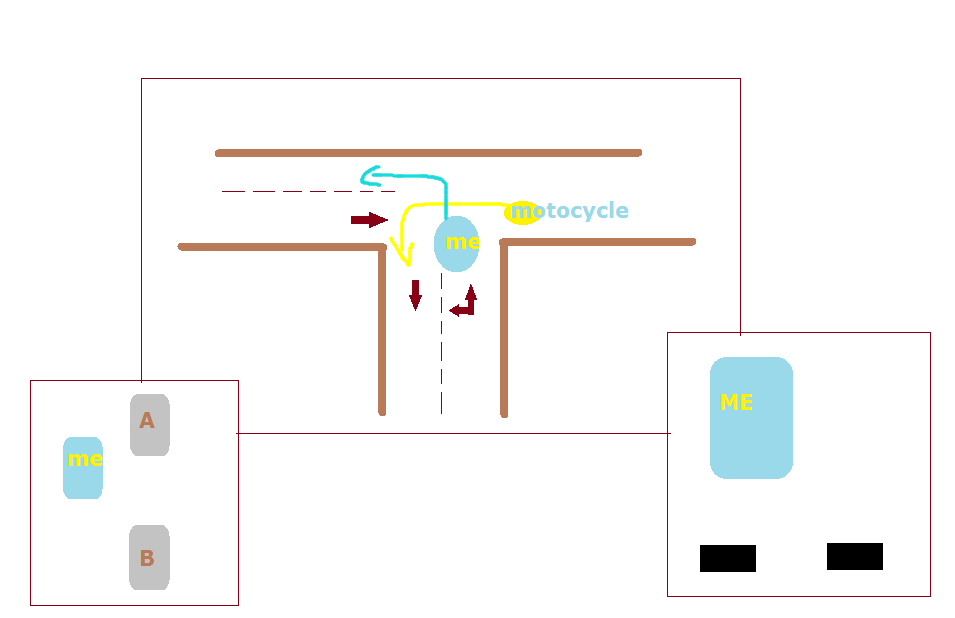 Guangzhou, China
August 20, 2015 9:06pm CST
today ,i drive car to work, was in 40 km/h . I was busy looking at my left side to turn left and keep as slow as i can, maybe in 10 km/h. Sudeenly there is a motorcycle on my right side and coming quick, he wants turn ,too. I draw the pic, cause not well explian in enghlish, hope you understand. waw, and i was doing brake, but motorcycle keep as quick as it can. so damn it ,, i was stop, but it still moving, almost hit

. by the way, i am not well doing parking,does someone get suggestion?


1 response