Friendship Shawl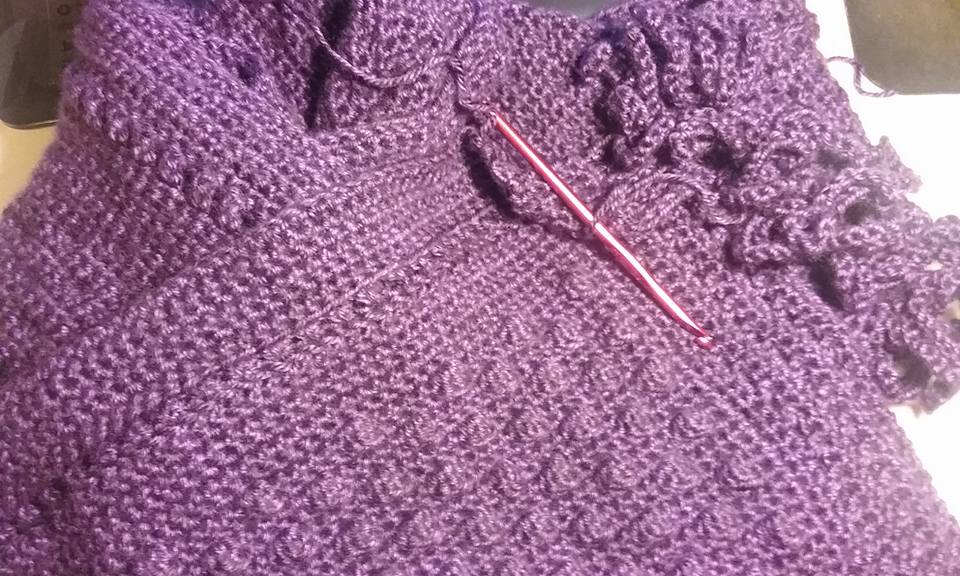 United States
August 30, 2015 9:14pm CST
Several weeks ago, I came across this pattern for the Friendship Shawl online. It is at www.caron.com . I'm using a different yarn than what it calls for and I'm almost finished with it. I just need to get the chain fringe done and then sew up the loose ends. I love the color of the yarn. It is Lion Brand's Heartland in the color Hot Springs. It has black in it but can barely be seen.
4 responses

•
7 Apr
Oh, I love the colour, very nice, how big is it? I do like Lionband's heartland yarn :)

• United States
8 Apr
I'm not real sure how big it is but I know it wraps around me and overlaps a bit in front. It's probably about 12 inches wide. I like the Heartland yarn, too.

• Roseburg, Oregon
31 Aug 15
The shawl looks very nice. I like the color purple.

• Indonesia
31 Aug 15
Wow the shawl is really nice, I like the color and the pattern. I visit the web you mentioned in this post, there are many patterns I'd like to try. Keep on the good work
@bluerubymoon53
, this post is inspiring.

Is the shawl for yourself or a gift?

• United States
31 Aug 15
I might try to sell the shawl. There will be craft shows coming up in a few months.

•
26 Oct
It is absolutely beautiful. I hope I will some day be able to do things like that and they turn out fine with no mistakes.