Harry Potter or Lord of the Rings? What's your pick?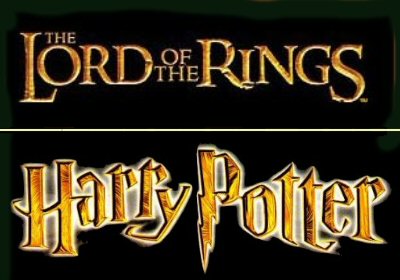 India
September 9, 2015 12:49pm CST
You can say that this comparison is unfair, but still just for the sake of argument let's do it. Harry Potter, the boy who lived, is a house hold name today. We grew up with the characters of Harry Potter. The novel progressively gets darker with each new book, i.e , the series gradually moved from Children's novel to Adult Literature. Even today I am awaiting my letter from Hogwarts. It is not only the highest selling book series but also the highest grossing movie series too. And they are awesome. On the other hand, J.R.R.Tolkien's masterpiece "The Lord of the Rings" has already become a classic. I agree that it is perhaps a bit slow in the beginning and is a little too serious. But once you are introduced to the Middle Earth lore, it will hold you tightly in its grip for days. The characters, the massive battles and the epic journey all blend together to form a milestone in literature. I favour LOTR a bit more than Harry Potter. In movies, personally, The Lord of the Rings movies are better than Harry Potter movies. But that's just my personal opinion. What do you guys think?
3 responses

• Saco, Maine
9 Sep 15
I'm a huge Rings fan, and never cared much for the Potter series. I could watch the Rings trilogy over and over again.

• India
9 Sep 15
I am too am more inclined towards liking the Tolkien saga more because it is far more epic, philosophical and deeper . Though I find even Harry Potter a splendid read with amazing characters and a great fictional universe. But when it comes to movies Harry Potter series doesn't stand a chance against the Lord of the Rings. Even Oscars agree with this fact.

• Saco, Maine
10 Sep 15
@ProfessorSmith
I've read all the books, seen the movies several times, and have read many other books on Tolkien and the philosophy behind the Rings trilogy.

• India
10 Sep 15
@Raelove
Wow!! I read Lord of The Rings atleast once every year, and every time I read it, I get the same thrill and joy out of it along with some new details that I had previously missed. It never gets old.



• India
10 Sep 15
I like Harry Potter too. But my favourite characters are Fred and George Weasley. They are amazing!!!!!

• Philippines
10 Sep 15
@Shine10Mathew
yes, they are very naughty guys but somehow their talents help harry

• Kolkata, India
4 Oct 15
you are right LOTR and HP are completely different, its hard to compare.. but the HP film series isn't that good but LOTR trilogy is just awesome especially the war sequence. it was intense while in HP the only was at the last part of deathly hallows. i didn't like it at all..