The Crow That Came to Stay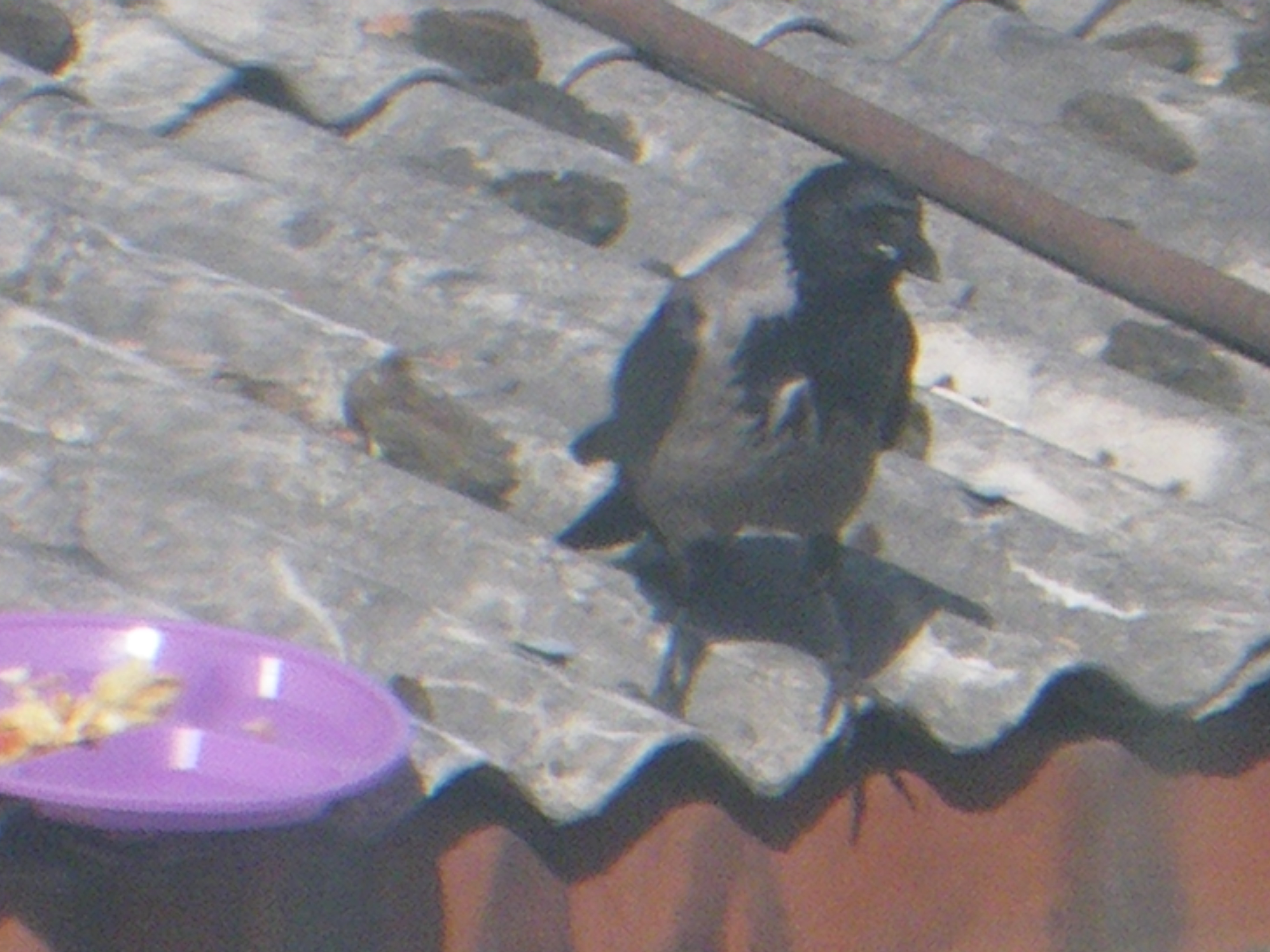 Daytona Beach, Florida
September 21, 2015 7:19am CST
Haven't given him a name yet but in our garden we have a crow that is very large. I believe it is a he, at least by his face. He loves it when we put out food for the smaller birds because the smaller ones leave a lot behind and then he comes in like a vacuum cleaner and eats up everything else. We have no problems with him except occasionally when he realizes there is no food put out he starts cawing very loudly and our cat Sid gets a bit jumpy. Otherwise cat and crow live side by side. Well the crow has found its own place to make his home but appears day by day on the roof of our garage. The picture is of the crow picking up the crumbs that the smaller birds left behind. What do you think of crows and are there any around where you live?
2 responses

• United States
28 Sep 15
I have had them around in the past. One year every time I planted Marigolds the crows pulled them up. Our garden center said that was normal. I have also seen them try to remove mirrors from automobiles.

• Daytona Beach, Florida
28 Sep 15
I have had a crow lift off a whole hot dog from our grill and take off
@GardenGerty

• United States
3 Jul 17
I love crows. They're so smart! Also, they like bright shiny objects and so do I.

• Daytona Beach, Florida
4 Jul 17
@blitzfrick
our one crow became four crows that make a lot of noise when they visit.