What do you usually do during the weekend?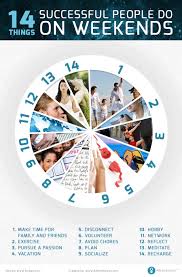 Philippines
7 responses

• India
27 Sep 15
I just lay around at house being lazy. And maybe writing some stuffs on my wordpress blog. I would like to be a freelancer to utilize my free time on weekends!

• Philippines
28 Sep 15
That's good. I tend to get bored if I just lazy out so most of the time I'm caught up in my PC.

• India
29 Sep 15
@joygracia
yeah..if I sit on my system for a long time then too I get bored..lol

• Philippines
30 Sep 15
@nitinnair89
It could a pain in the back most times but I guess its the most productive way. hehehe


• Banjarmasin, Indonesia
27 Sep 15
yes, it depends, i always take a rest and write some articles. maybe can increase my creativity

• Romania
3 Oct 15
I try to relax. as long as it;s still sunny outside I choose to go out. I also watch movies

• Philippines
4 Oct 15
Thank you for sharing. In our place however, we can go out if its early sunny morning but its pretty hot here if its late afternoon so we usually just stay a home.


• Philippines
28 Sep 15
That 's very relaxing way and best way to spend the weekend.

• Hong Kong
27 Sep 15
I guess the advantage of living in a small modern and packed city like mine, Hong Kong has it's advantage. Everything is so nearby and there is a lot you can do in a day. You don't even need a car because everything is in walking distance. I don't the like when I was in USA cities like LA and San Francisco. Everything seem so scattered and far apart. Nothing much happens there and life is boring. I am fortunate to live in my hometown.

• Philippines
28 Sep 15
Yes, I've seen a lot of pictures in Hong Kong and there's lot of things going on. I've been planning to go there soon with my friends and I bet we will definitely have a lot of fun.


• Philippines
28 Sep 15
My internet is always on the go every weekend because I'm always doing freelancing but if I'm free I'd usually just try to relax do some movie marathon.

• United States
27 Sep 15
It depends, I do a lot of things during the week, when not so crowded. I clean house on the weekend, go to garage sales, just do what ever I want to do.

• Philippines
28 Sep 15
Very productive. My mother does all the cleaning because she knows I'm caught up making money even during the weekend.