It's Fall & beautiful, what's your favorite time of year?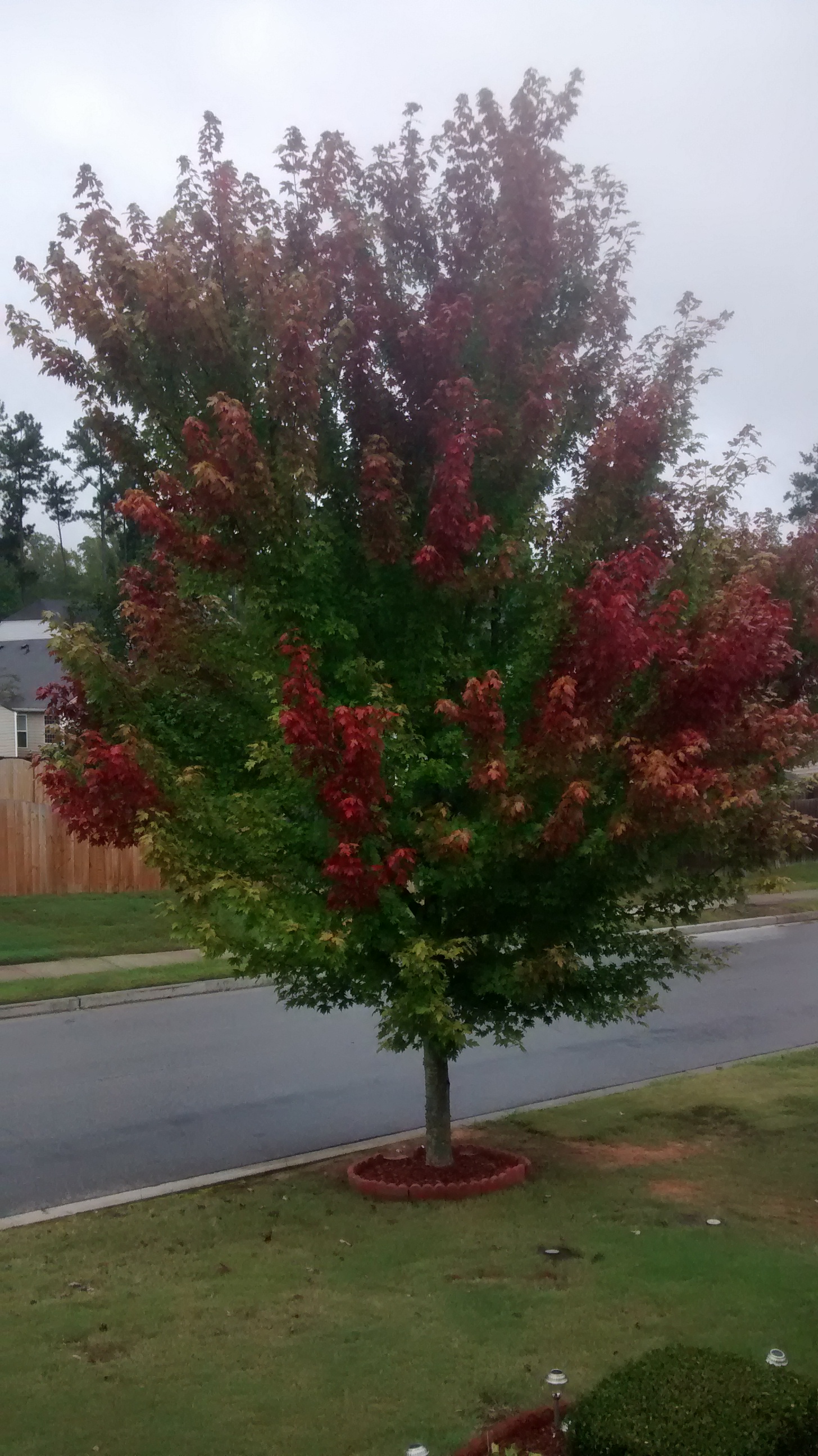 September 28, 2015 11:19pm CST
I love all the seasons but honestly I have to admit I love this time of year! Fall is wonderful! With it comes a splash of color and the aromas of spices, evening fires and sunsets. Getting ready for the holidays. Fall fashion. Cider, bon fires, marshmallows. Ahhhh..... I've attached a pic of a gorgeous tree starting to change. It is beautiful!
2 responses

• United States
29 Sep 15
Always it is the fall for me friend. I can never get enough of the beautiful scenery all around the place with fall. I just wish I could go on a long scenic drive like I used to. I love the smells too of autumn.

•
29 Sep 15
I know right? It's lovely! The burnt orange, bright yellows, dark reds....so gorgeous! And the weather...just right! Not too cold, not too hot! I love the breeze too! I could sit all day and listen to the rustle of the trees and watch as the leaves fall and cover the ground! I remember when my dad would rake the leaves and we would run and jump in them! What fun! And who's to say you can't take that drive? Just get in the car and go! Or get a friend to go with you! (thanks for responding!!)

• United States
29 Sep 15
@happytails
I dont drive Debra and dont have a car anymore. Nerves too bad. However, I dont mind as I dont have the bills of maintenance and petrol anymore. Yeah, there is the lightrail train out here, could hop on that and see a bit of color this fall.

Yes you have good memories of your Father and the fall..nice to have those. I hope your fall is fabulous!


• Moses Lake, Washington
29 Sep 15
@TiarasOceanView
I wish my part of the world had better mass transit options. I'd be walking if I did not have a car. I'm butting in here to say I understand about nerves and cars. I find that that I am making tons of excuses about why we won't be making a road trip that involves big busy freeways.


• Canada
30 Sep 15
That is a gorgeous tree and I too have always loved fall, and would take long walks with the baby in the stroller. He would be asleep within minutes. :)