Do you have a vegetable garden?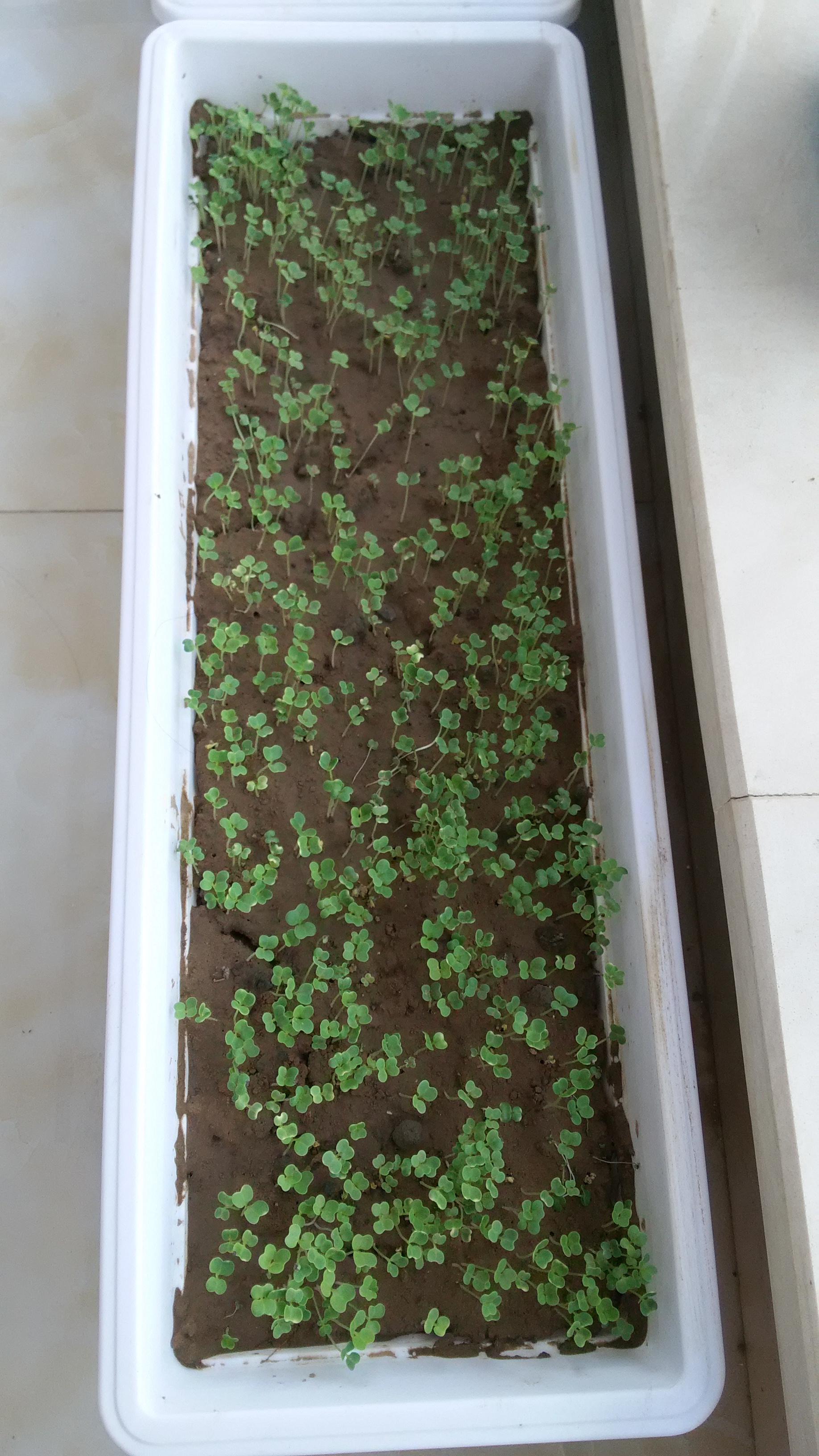 Zhengzhou, China
October 2, 2015 8:35pm CST
We have moved to the city from the countryside for about five years. When we were living in the countryside, my father planted a small vegetable garden beside our house, but now, we can only buy vegetables from the food market instead of taking from my father's vegetable garden. In our new home, we have a not big balcony. My father always wanted to start a new vegetable garden, but he didn't do that when considering the space and the inconvenience. Several days ago, I encouraged him and bought some rectangular plastic pots for him. He was so delighted and immediately got a bag of soil from a building site. Today, you can see the green spouts now. Not for a long time, we will be able to eat fresh vegetables. Do you eat vegetables planted by your own? And, how do you plant a vegetable garden?
7 responses

• Philippines
4 Oct 15
I don't have a vegetable garden but I do plan on having one. It is just a matter of planning and deciding which vegetables to grow. I might just settle for growing herbs.

• Zhengzhou, China
4 Oct 15
Nice, and I hope that this plan will be implemented very soon.

• Philippines
4 Oct 15
@Carol2015
yeah, it has been put on hold for along time already.

• United States
3 Oct 15
We always have a garden, this time just a small 8 x 16 raised bed...too old for big gardens!

• Zhengzhou, China
4 Oct 15
Small or large, enjoyment is the most important, isn't it? From your avatar, I can see that you must have an optimistic life attitude, have a nice weekend, and always be happy!

• United States
4 Oct 15
@Carol2015
Enjoyment in growing and in eating, yes.


• Zhengzhou, China
6 Oct 15
You will. Before we had our own house in the city we had kept renting housed and moving for 5 years.

• Singapore
3 Oct 15
In term of the cost of living in the city, it is definitely more costly to plant your own vegetables. You do not have the land for it, and you have to buy fertilizers to keep the plants growing well. However, in term of enjoyment, gardening is indeed a great activity.

• Zhengzhou, China
3 Oct 15
It's right. My father just enjoys the process of nursing the vegetables, and you know, no land, only a balcony's space, two kinds of vegetables: Chinese cabbage and lettuce.

• Canada
3 Oct 15
Yes I have a community plot that I garden as well as my own backyard garden. I grow a variety of vegetables and fruits

• Zhengzhou, China
3 Oct 15
I guess you must enjoy the pleasure of savoring your own vegetables and fruits.


• Zhengzhou, China
3 Oct 15
Sorry to know that your two gardens were destroyed because of the drought and the construction. It's not bad that you still have one on the balcony. And you can grow corn and beans, that must be a huge one.

• Tucson, Arizona
3 Oct 15
yes I have had a garden for years and as I have gotten older I plant a lot of veggies in pots and they are under the big tree in the back yard. I have 9 different herbs growing year around in pots so my wife alway have fresh herbs. She just goes out and cuts off what she needs for that day

• Zhengzhou, China
3 Oct 15
It's great that you have a backyard and you can plant so many herbs. It's a pity that we don't have enough space.