Did you have a good day here today?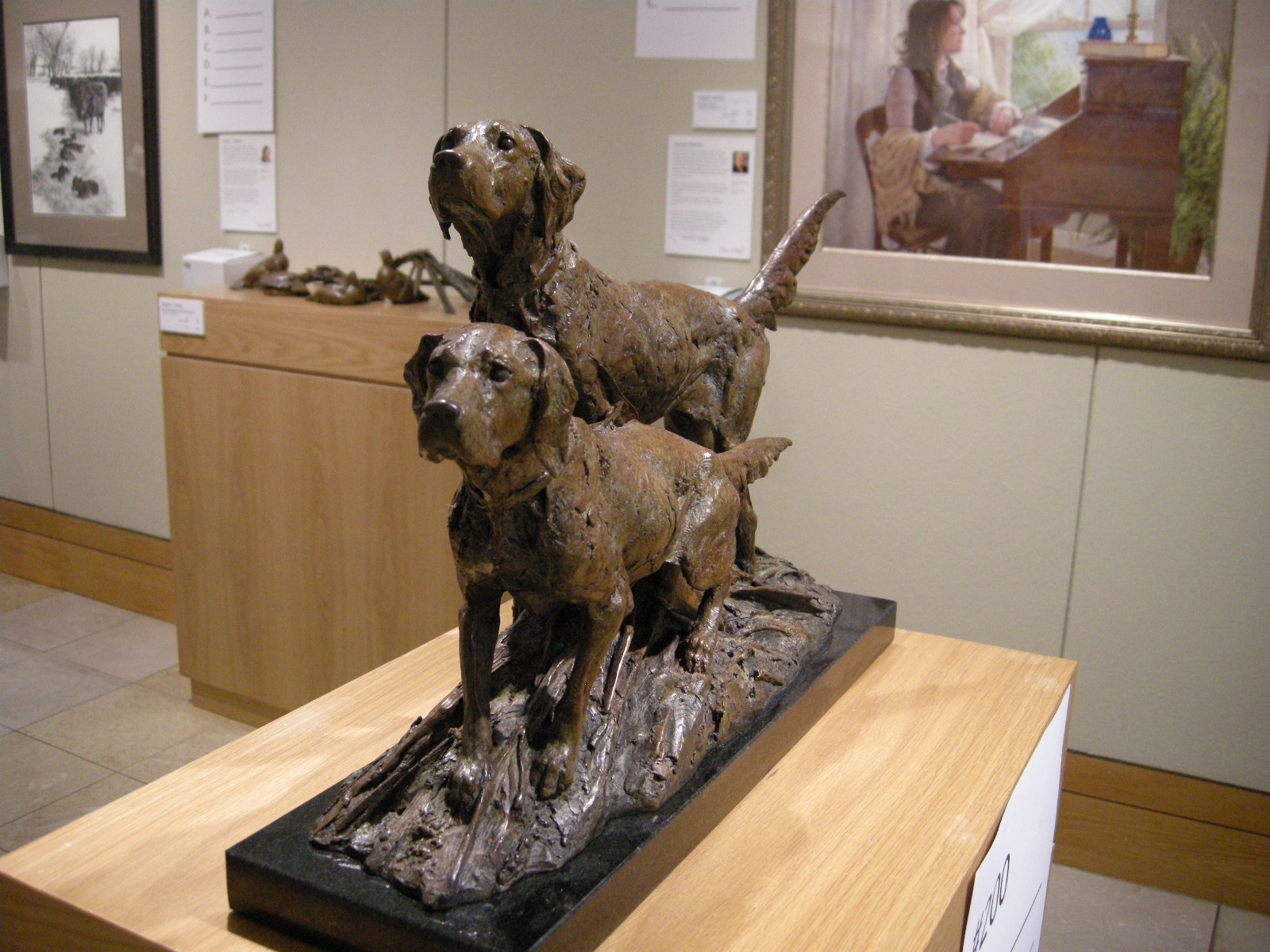 United States
October 8, 2015 4:16pm CST
@marcyaz Here is a picture that I took while there at the museum that he spoke of. What he has to say,it is true that this is a magnificent place to visit while in Ok. finally coming across some of my pictures of the museum. Good afternoon folks,day is coming to an end.As we enjoy the beautiful sunset/ What's for dinner or supper tonight?
6 responses

• United States
8 Oct 15
Those hounds look like they are at Point right now, really nice statue wouldn't you say. I did have a relaxing day today. For supper I just made some soup with chicken in it as I just didn't feel like I wanted anything much to eat for dinner. Also had a glass of iced tea no sugar.

• Soignies, Belgium
8 Oct 15
Good evening , i'm happy to hear that you got to have a day to yourself and a good one. Mine was pretty rushing , since i woked up a little bit late today and had to do everything i had on "flash mode", so that alone gaved a nice deal of apetite.So i simply made myself a beef stake , with mash potatoes with a delicious mushrooms sauce , it was really good , especially sine i was starving hehehe. How about yourself , what are you having for dinner/supper ?


• India
9 Oct 15
That's a real looking scupture. Know whose work it is? As usual had a great day what with pottering in the garden which is my mainstay when it comes to having fun.


• Roseburg, Oregon
9 Oct 15
that is a nice statue of those dogs. We went to taco bell for supper.