Is it a Chinese dumpling?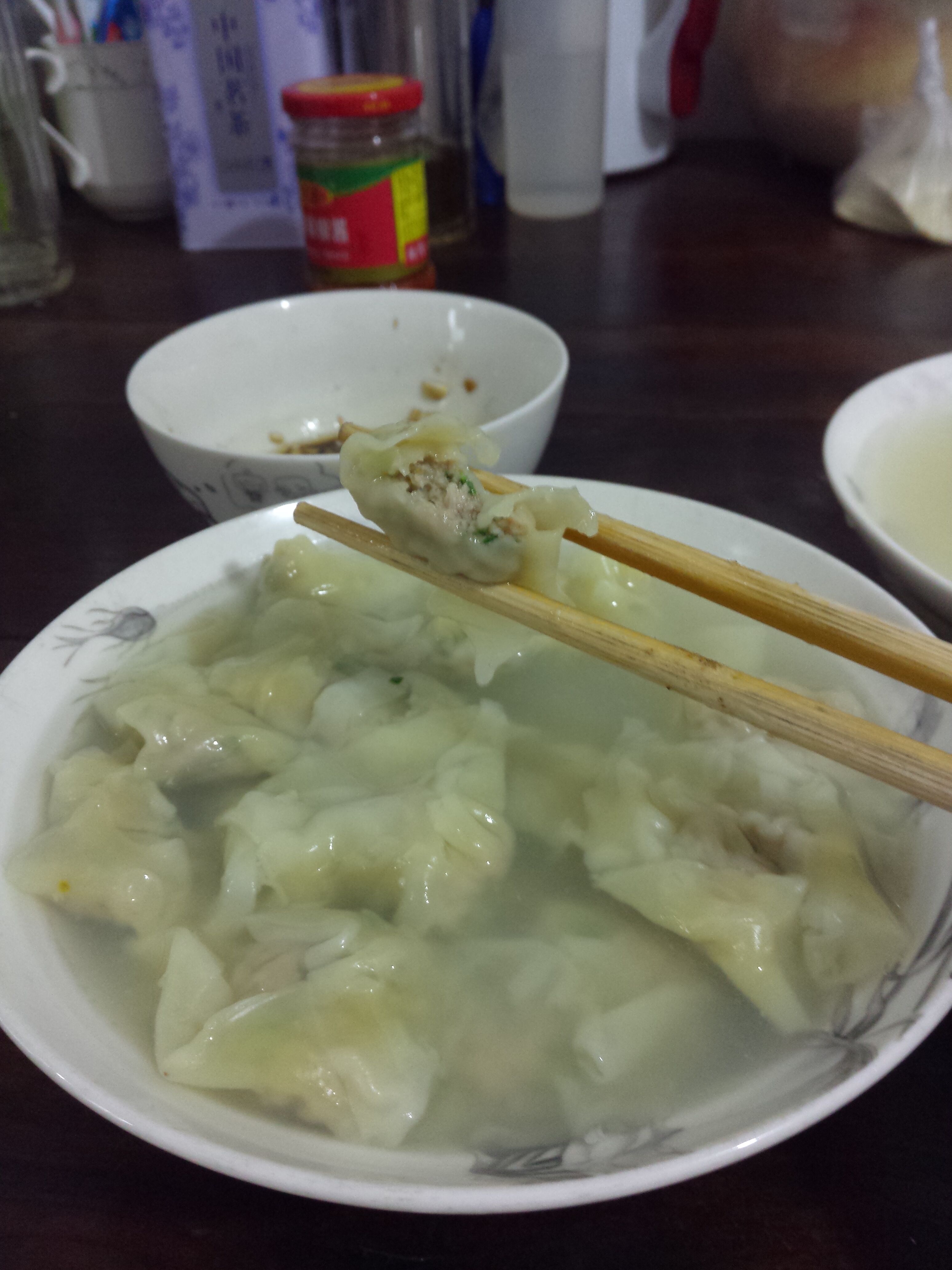 Nanjing, China
October 11, 2015 8:07pm CST
What to eat this morning? Mum made and cooked wontons this morning. Look! Is it a Chinese dumpling?NONONO, it is another Chinese traditional food~~called "Huntun" translated as "Wonton" into English. It is smaller in size. Most important, cooking wontons needs to use special soups to make it much much more tasty~~~~It is really a good breakfast! Thanks mum!
4 responses

• Wenzhou, China
25 Oct 15
Well...I'm a Chinese...I want to tell you this is not wonton... The white cover of wonton is thiner.I think this is dumpling... Maybe people in Nanjing called it wonton...wonton looks different in my hometown...

• Wenzhou, China
25 Oct 15
I'm not sure...Because wonton looks different and has different name in different cities...

• Vancouver, Washington
12 Oct 15
boy i go out to places that have wonton on the menu it is so good

• Philippines
12 Oct 15
I now crave for wonton soup! But is it wonton or wanton?