Don't feel so good today.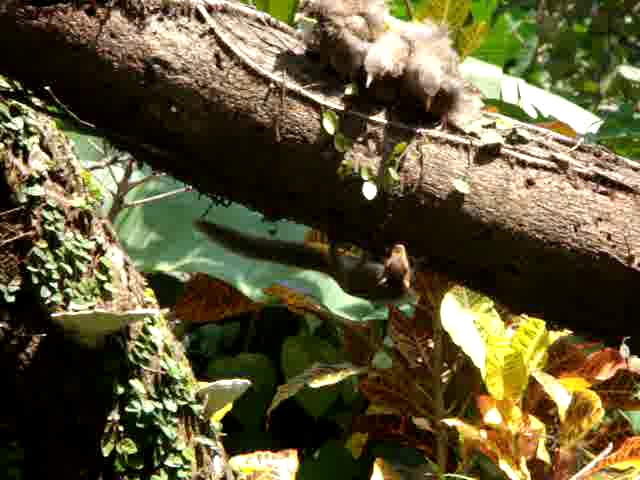 India
October 12, 2015 8:24pm CST
When I opened our store room, I saw a tiny squirrel. I knew there was a nest on the window sill of our store room. I was happy to see it and was planning on taking care of it. It ran out and hid somewhere. I caught it and released it in the garden as I knew with Preiti around it would be difficult to take care of it inside the house. As the day passed on there was yet another squirrel that wriggled out of the store room but became a victim as Preiti caught it. The third one also became a victim much as I tried to save it. I could not have blamed Preiti. It was her instinct. We have several squirrels in the garden and I am happy they get enough to eat. In the image you see a squirrel playing with the birds. Atleast I hope the one I managed to release in the garden is doing well


Have you had any such experience?
6 responses

• United States
13 Oct 15
I have never had a squirrel in the house. Not sure how I would react!

• India
13 Oct 15
They are cute. There is a way I am told to tame them.

• India
13 Oct 15
@NeldaHoxie
We have had squirrels in our garden for years and so far they have not spread any disease.


•
13 Oct 15
@allknowing
I was not planning on adding to your woes.. I can understand how you feel.. It made me sick in the stomach to read this.


• India
13 Oct 15
We have enough in our garden for them to eat and live and so I welcome them really. I have a video clip on this squirrel playing with the birds but I just posted the image as I know there are no takers here.

• Malaysia
13 Oct 15
I saw a few squirrels around our area but they were very shy and scared of people. They just scurry away whenever they see people around.

• India
13 Oct 15
We are used to having them around If not for Preiti I would have looked after these babies.


• Nairobi, Kenya
13 Oct 15
I have not had any such experience. I also hope the remaining one will survive