How do you feel about suspense?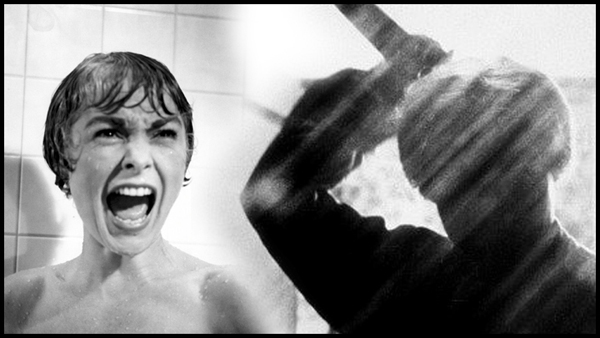 Kolkata, India
October 13, 2015 9:30am CST
Suspense has only one synonym.......ALFRED HITCHCOCK. I've seen several films of the maestro and they never cease to amaze me. It gives me goosebumps to realize how he could portray the most inner aspects and fears of a mind with subtlety and thrill. His films are never too little, never too much dipped in psychological challenges and the truth of the moment. Everyone has seen Psycho at least

If not, don't miss one of the greatest films of the 20th Century, please watch it! What other suspense films do you like, of Hitchcock's or others' ?
9 responses


• Kolkata, India
14 Oct 15
yeah I've watched the birds. Really horrifying.

• Louisville, Kentucky
20 Oct 15
@ria1606roy
It really is and I am always reminded of it around this time of year when the birds around here all gather together before going south for the winter.

• Kolkata, India
20 Oct 15
@simone10
yeah hitchcock's movies do leave an impression.


• United States
29 Dec 15
Hello there and soon a happy New Year to you-- I do enjoy a good Alfred Hitchcock film as the suspense slowly envelops but is not as dark as something Edgar Allen Poe may have written . . . thanks for sharing I don't have a specific favorite of his though sorry

• Kolkata, India
4 Jan 16
A happy new year to you too

yes Poe has written some really dark stories, and I've been able to appreciate only a few of them, though I plan to continue it further. Thanks for sharing your view on this.

• United States
4 Jan 16
You are welcome, so far a good year begins BUT we still have the 'little Christmas' celebration the Eastern Orthodox religion recognizes on January 6th and 7th to finish up this holiday time with . . .
@ria1606roy

• Kolkata, India
6 Jan 16
@enlightenedpsych2
oh I see, I didn't know about this tradition. What is it about....'the little christmas'?


• Canada
14 Oct 15
My favorite movie of Alfred Hitchcock is "Rear Window" for sure.

• Kolkata, India
14 Oct 15
One of the top Hitchcock films

I liked the motion of the camera, from one window to the other. And the thrilling yet funny ending


• Canada
15 Oct 15

• Kolkata, India
16 Oct 15
@marlina
so true yeah. Rear Window is a hallmark film opening up avenues created by the master.

• Delhi, India
14 Oct 15
Alfred Hicthcock's name is synonym with thrill and suspense. I've read about the movie psycho but did not get an opportunity to see it. I will surely watch it, as soon as I get a chance.

• Kolkata, India
14 Oct 15
the film is available online

have a watch. Preferably in a dark room, that's how I saw it

at the end, goosebumps just weren't going down.

• Kolkata, India
15 Oct 15
@dpk262006
I wasn't that unlucky lol. My friend suggested to me in her house and we started watching it that way. By the end we were crushing each other's hands, so frightened and chilled we were.

• Delhi, India
15 Oct 15
@ria1606roy
- If your friend was with you when you were watching the movie then you would have managed to overcome your nervousness, fears and erratic heart beat.




• Kolkata, India
15 Oct 15
Haven't seen Notorious. And his very old films are quite interesting.

• Switzerland
15 Oct 15
@ria1606roy
I am sure you will enjoy this movie, another I liked was "North by Northwest" with Cary Grant, great movie!

• Kolkata, India
16 Oct 15
@LadyDuck
that I have seen! North by Northwest was very thrilling. Hitchcock's one of the best package films I've seen.

• Roseburg, Oregon
13 Oct 15
I like movies that are full of suspense and action all the way through the movie.


• Kolkata, India
13 Oct 15
Action packed movies are my favorite too, provided it has a good story too.


• Kolkata, India
13 Oct 15
Some of Hitchcock's movies are based on love stories too, like North by Northwest.

•
18 Feb
I like the one where the man is sitting in I think a wheelchair watching people. I cannot remember the name or who that was playing that part.