Fall is in the air...pumpkins everywhere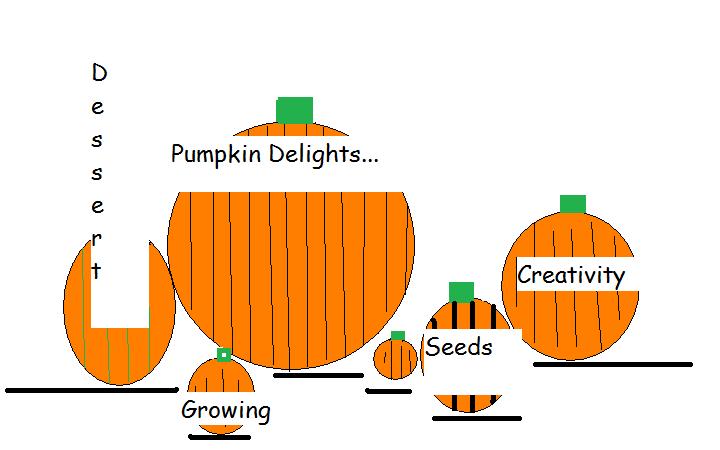 Duncan, Arizona
October 13, 2015 2:33pm CST
What is your favorite thing to do with pumpkins...besides smash them into smithereens?I like to plant them from seeds... the challenge is to get them to grow. I enjoy canning fresh pumpkin,and baking the seeds and adding sea salt for snacks.I enjoy eating pumpkin bread with nuts,frosted pumpkin cookies,pumpkin spice pudding and good ole traditional pumpkin pie.Carving a pumpkin for Halloween is fun and decorating a pumpkin Thanksgiving Centerpiece is always beautifully creative. Does anyone else have a favorite pumpkin food or idea they might like to share?
4 responses


• Duncan, Arizona
13 Oct 15
Good one...I like pumpkin soup...

• United States
13 Oct 15
The first time we planted pumpkin seeds in TN we did it too early, they were ready and the weather was too hot they didn't hold up very well!

• Duncan, Arizona
13 Oct 15
Aw that is what happens here in AZ too,the heat makes them too soft and they are like yuck if planted too early.

• United States
14 Oct 15
its been some years since i've grown pumpkins, they tend to take up lots 'f room, lol. i'm a huge fan 'f pumpkin - breads, cookies, muffins, pancakes, smoothies, donuts.... dang, now ya got me cravin' somethin' pumpkin 'n i fear all my puree is frozen 'n its late, lol. i'll stick a bag in the fridge to thaw 'n see what i come up with tomorrow.

• El Paso, Texas
14 Oct 15
You covered the whole kit n kaboodle, now I'm hungry for pumpkin pie.