Beware of scams……….how to spot one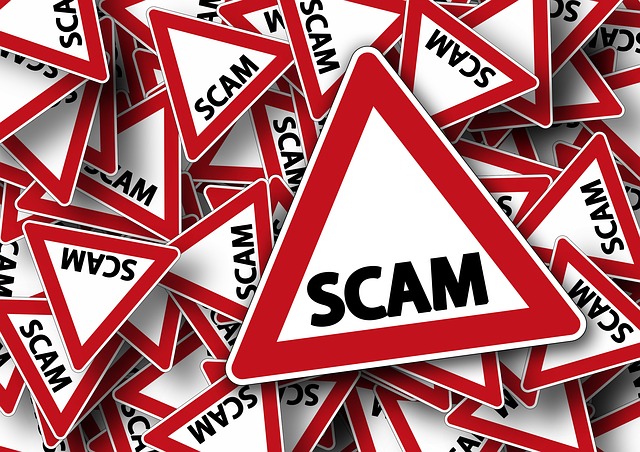 French Polynesia
October 14, 2015 1:33am CST
Most work at home programs come with a catch. They offer their site member a chance to earn off their referrals. I think this is fantastic if you actually work to refer people to this site. However, many have learned the power of Internet and offer reviews about different sites. In the reviews they offer a link. If you click on this link and sign up for the site you're putting money in this guys pocket. How can you avoid this???? Simple when you click on the link check for this---------- that has a name of number after it. To avoid making scammer rich it's simple. In your browser after you click on the link place your cursor at the end of the website URL – now delete the end of the URL so your URL will look something like this now – http://www.companyname.com – now hit enter. You can now register for the site. You now can use the site to refer your friends to. The scammer can't profit off your work or your referrals. Good luck and have fun with what ever site you sign up for. Image source: pixabay.com free images
http://www.companyname.com/coding
3 responses


• French Polynesia
14 Oct 15
Yes you are right on this one. But my point in this discussion was to point out a few things. Many people look on the Internet for Work at Home programs and things to do to make money. There read different work at home programs form listing that a person points them to for work at home programs. They add the link to the website to make it simpler for you to find. When you follow this link it adds they information to the end of the link and this is their link to add new people with. if you sign up using his link he is making money off your work. The reason I pointed this out is because another blogger wrote up a giant article about making money rating new music - then another article about making money rating phone calls - finally I found another article about making money on social media or discussion sites such as this. In each one of his article he gave a link and a number - at times the numbers were over 1000 - he was so proud of what he did he sat there and told everyone how he has this many people he makes money off of each month. He also went on to say how he makes his living on line. All he had to do was sign up for these different site, get his link, answer or do a certain task and he was done. Now all he does is write up articles to help others like you. In the search engine if you search for keywords such as "Can you make money on ........... or is it a scam". You will find him on the top page. He was the first to figure out the system of links and referrals and he now ranks the highest with search engines. After he did this article and others found what he did they started to do the same. Now I can find over 50000 posts that point people to one site or another if you use the key words money or scam in your search. My point in this discussion was to point out that many people arrived at one site or another from a link they found on the internet. Each person if they don't know what has happened is making money for a person they don't know. Each person who makes money for another person and they refer people to the site now using their own link is also making more money for this person. I guess you would say it's a pyramid. The first person refers you, now he makes money from you, Now you refer a person. This person now makes money from you and this person. As it grows the more you refer and your referral refer the more money he makes. That's the scam. I just feel like these people are getting rich off of what others do. I think that if your friend refers you to the site it isn't a scam. But if you find a site first by following a link you should check the URL to make sure you're not signing up to the site to help this person out you don't know. I guess that is all I was trying to explain here.

• Johannesburg, South Africa
14 Oct 15
@poehere
I don't think there's anything wrong with signing up under somebody else's referral if it's a site you want to join anyway. That person has put work into writing articles promoting the site and you're not losing anything by helping him to earn a bit more. I've used referral links in some of the articles I've written (about sites I use) at HubPages and earned a LITTLE extra money that way. The sites I've written about don't pay a lot for new referrals, so I'll never grow rich that way, but every bit helps.

• French Polynesia
14 Oct 15
@Gina145
Yes you are right on this one. I just thought the person's way of bragging about how much he has made doing this was uncalled for that was all. Sorry if I have offended you in bringing this up But referral links are there so we can use them to invite our friends. I would like to be at the top of the pyramid instead of at the bottom working my way up. It's nice to refer people to sites you love and you hope they will love them too.


• Eugene, Oregon
14 Oct 15
the ones that I won't sign up for are ones that says you have to pay X amount of dollalrs to join or something like that. To make a long story short, those that do that and say you can get hundreds or even thousands overnight, are certainly not telling the truth. I must admit, that I paid money for sites such as this, and I ended up not making a thing from the site, and believe me I put time into it too. After I had tried if for awhile and realized that it wouldn't pay, I tried to get my money back, and the person laughed all the way to the bank, as they they knew that they weren't going to give me my money bank, so they made money from me, and just took off. I will never ever do that again, as i learned my lesson.


• French Polynesia
15 Oct 15
Site sign up rule of thumb on here is never pay for a discussion group, survey, or other work at home programs that say they give you access to their database. They are total scams.

• Eugene, Oregon
15 Oct 15
@poehere
Yea, I realize that now, and I wish I had thought of that before I spent money on them that I never got back. It didn't feel good to get scammed, so now, if I see a site like that, I will just ignore it, and walk away so to speak.


• French Polynesia
15 Oct 15


• United States
13 Jul 16
There have been a lot of scams going around a lot lately. Thank you for sharing this information.