Hope This Is Okay, My Post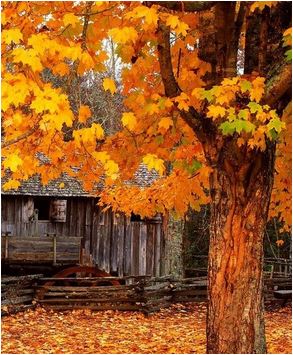 Chattanooga, Tennessee
October 21, 2015 10:32am CST
Good morning all. Wow… I am so glad Isabelle sent me this invitation. I hope I can learn it pretty fast. I may be doing this wrong, and if I am please forgive me and tell me where and if I can do this. October flying through so fast. Our colors are just beginning to chirp out and peek through… but with the cold spell this week, I bet we will be bursting in color by the end of this week. I love riding through the mountains and taking pictures, we have somuch beauty here. Halloween opens our Chilli season in our family. So I make a big pot of chilli and everybody that knows us, comes over for a bowl of chilli.. Always so much fun. Want a bowl of chilli? Just drop in, the door is open :: smiles :: I really hate giving up my deck mornings…it was just too cold to be out there drinking coffee at 4:30… even with every piece of clothing I have on me… somehow cold kept working clear down to my bones. Had to come back in. I don't think the critter kids liked it, they kind of like sitting at my feet out there just listening, wondering who in the world I am talking to… I wonder if they know who God is. Have a wonderful day. Remember God loves you..I love you. Be a hand that reaches out, be a smile for those who have no reason to smile, be a light for those who live in darkness. Happiness is, seeing houses with pumpkins lit up in front of them, the smells of fall, colored leaves blowing around, apple cinnamon tea, red peppers, chopped salad, getting a message from someone that reminds you that fighting for your happy pays off, finding love when you never thought you would, when your Mom gives you a bag of goodies to take with you on your road trip, LOVE, What makes YOU happy? Encourage and BE encouraged. Remember, keep those smiles going, and add prayers for Luther's sweet family today. Bless each of you.
6 responses

• United States
21 Oct 15
The colors in your photograph are breathtaking.

• Chattanooga, Tennessee
21 Oct 15
Marie, thank you so much. It is so good to find you again. You have a wonderful day. I was not going to get involved in the computer today, but I got so excited when I got this invitaton and now I am checking it all out and I have found so many of my sweet friends. Love to you ...


• Chattanooga, Tennessee
21 Oct 15
Destry, thank you so much. I hope I learn soon. I had not planned on staying at the computer today, but seems I am hooked. Bless you and thank you.

• United States
21 Oct 15
This is a glorious fall photo. Thanks for sharing.

• Chattanooga, Tennessee
22 Oct 15
Elizabeth, thank you so much. It is good to see you over here... Yesterday was my first day here, and I think I am really going to like it.

• United States
22 Oct 15
@tuttiharris
It won't take very long to get used to this site. It is more intuitive than B. Welcome.

• Chattanooga, Tennessee
22 Oct 15
@ElizabethWallace
Thank you Elizabeth. I do like it, and love reading all the posts, discussions and comments. And so good to find old friends. Thank you so much.


• Green Bay, Wisconsin
22 Oct 15
Fall leaves just bring a smile to my face.

• Chattanooga, Tennessee
22 Oct 15
Me,too,Valerie. Fall is my favorite season, and October is my favorite "color" :: smiles ::

• India
23 Oct 15
You are doing it perfectly. That picture is great. We do not have trees that change colour here.