Anyone from Hyderabad or suffered homesickness ?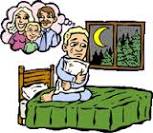 Bangalore, India
October 24, 2015 9:17am CST
I am a fresher to Hyderabad and experiencing a bit of homesickness!! Would be nice if someone have some good tips to overcome it. I guess most of the people have undergone this feeling? So share it and reduce my burden!!

No responses