Staring and observing the moon.....

Karachi, Pakistan
October 24, 2015 1:48pm CST
Hi mylotters.Its almost 12 here at my place and i am lying on the bed placed in the balcony and watching the moon.Which is quarter today and has a very depth in it.It seems to be very quite and very dark too.I am just staring and staring .......Do you see the moon and observe it anytime?do you find it interesting staring it?
6 responses


• Roseburg, Oregon
25 Oct 15
No I have never started at the moon. But I do like the sun when it sets in the morning.

• Northampton, England
24 Oct 15
The moon often catches my attention when I'm not really thinking about it. Just driving along and suddenly it's THERE.


• India
26 Oct 15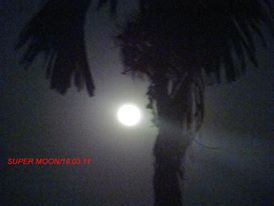 I get to see the moon staying in the house as I have several windows. When there is total darkness and just the moon shining that is a shot worth capturing. I have captured images of the moon in that situation.

• United States
25 Oct 15
Yes, I enjoy gazing at the moon. It can be very beautiful.