What are the etiquettes still followed at your home by all the family members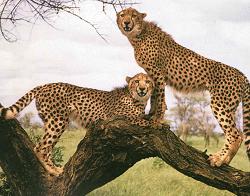 India
November 24, 2006 12:04am CST
Correct way to speak, to dress, to behave at able and proper way to treat people. It is about becoming of a person judged to be well mannered. In Hinduism, there are lot of etiquettes, but it is slowly dying. a) youngster should stand up, when elderly person walks in b) do not fold your leg and sit in front of the elders c) do not interefere in the discussions taking place between elders d) Eat in hand and do not spill outside the plate e) Do not walk into all parts of the house with shoes/slippers f) wash your hands and legs as soon as you enter the house g) welcome guests with a cup of water and a piece of jaggery (sweet stuff from sugarcane). There are thousands and in each country, there are very interesting etiquettes. Can each mylotian list 2 or 3 etiquettes?
5 responses

• India
20 Jan 07
yes we follow them in our home. my dad used to scold us if we didnt stand up whenever some older guests come to our house. and, talking about the dress, my dad is very very strict. i myself love our culture and wont wear anything indecent. but stil he would scold me not to wear too tight. my used to scold us if we didnt wash hands aand legs after coming home from outside. we do poojas during festivals. girls shouldnt go out after 7 pm. stil a lot..

• India
20 Jan 07
Very well said. Most of the etiquettes you mentioned is typical of a brahmin family to which I belong to. Girls should be in by 7 p.m. Of late, girls married or not married ones come back home at 8 or 9 p.m. to problems in transport or pressure of work. However, these etiquettes are made in the best interest of people of all generations and with slight modifications it is worthwhile observing.


• India
20 Jan 07
all etiquettes what u have mention here are also followed in my home too . in our custom some etiquettes are :- 1) we don't go in front of husband's elder bother in a casual dress , we go in front of him only sarees . 2) it is our etiquettes that we can't call our husband's younger brother with is name only . My husband's brother name is Gokul , i can't call him Gokul , i have to call him Gokul Ji. i like my all etiquettes which has taught by my parents and elders .

• India
20 Jan 07
the etiquettes followed are very well explained. Some of the Hindu customs and traditions are having rich values and in modern times, young people do no care for it due to western influence. I have a feeling Indians do not required to learn values from others. It has 4000 years of rich cultural tradition, which we can export.

• India
20 Jan 07
100% i am agree with u . we Indian are rich in culture.

• United States
26 Feb 07
!. Don't talk back to your parents in an angry fashion. 2. Try to eat some of any new food placed in front of you. 3. Always offer something to drink to visitors. 4. Always ask the visitor to stay for a meal if it is close to mealtime. I don't know if I taught these to my children or if they just learned them by watching how husband and I lived. They are the things I saw my parents and grandparents do. They are just natural to me to do these things.

• United States
21 Jan 07
we here also hace your c and e or at least I do the c where you do not interupt a conversation. I would say the two bigest ones in my family is not talking with your mouth full of food. who wants to see that? the other would be always say exscuse me or at least that is my biggst one the second one. It is proper maners. I hate when someone walks in front of me and does not say any thing it is so rude.

• Philippines
20 Jan 07
Well actually the only rule in our house is to respect one another. Respect the elders. Don't get some stuffs that doesn't belong to you, some things like that. As for the guest, people here are very hospitable.