Sweets........Everywhere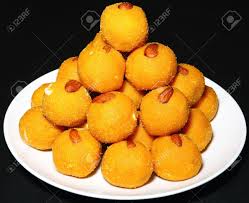 Cochin, India
October 30, 2015 9:11am CST
If you take 10 Persons I think 7 of them love sweets. 2 of them love it but forced to control it. After dinner or lunch I like some sweets. Kids always love sweets. In India there are special categories and varieties for Bangalore, Bengal sweets. Now a day's homemade chocolates are very popular. If you love it, you see it everywhere (in Bakeries, shops, motels) wherever you go. What about you?

3 responses

•
28 May 16
In Bengal, two things are popular, mishti doi and rosogolla. Even chomchom, pantua are famous. But too much sweets is bad for health.


• United States
28 May 16
I like chocolates, but they are eaten in moderation. I heard Indian Sweets are very sugary though.