An Irish Invention-Drinking Chocolate!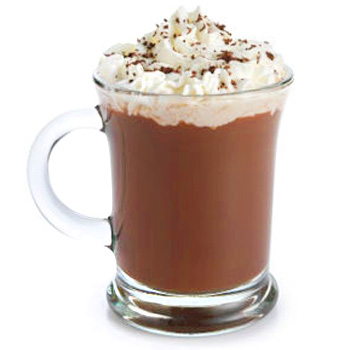 Sudbury, England
October 31, 2015 11:42am CST
Sir Hans Sloane, founder of the British Natural History Museum, was an Irishman of note, born and raised in Killileagh, Ireland,taking an early interest in plants, herbs and the like, much of hi collection of these, were the foundation stone, for the Museum collection. But we are interested in something much more delicious,than herbs and potions discovered by this Physician, although he was on a plant hunting expedition, when he was introduced to chocolate in Jamaica. During his stay, the locals would serve the powdered bean, mixed with water, which it is said,'he found utterly nauseating,. So to make it drinkable, he found mixing it with milk made it much more palatable. He brought this chocolate recipe back to England where it was manufactured and at first sold by apothecaries as a medicine. Eventually, in the nineteenth century, it was being taken up by the firm of Cadburys' who manufactured chocolate using Sloane's recipe. source:nhm.ac.uk
6 responses

• Switzerland
1 Nov 15
But the one who produced the first cocoa powder producing machine (in 1828) was Coenraad Johannes van Houten, Netherlands. I still think that the powdered cocoa by Van Houten is the best, but (as you can imagine) here you can only find Swiss powdered cocoa and I will not dare anymore to ask for Vam Houten.


• Roseburg, Oregon
31 Oct 15
I would think so and I really love hot chocolate.


• United States
31 Oct 15
I just knew chocolate was good for you!

• United States
1 Nov 15
This is very interesting. I am now lactose intolerant, so my hot chocolate drinking days are done. Bummer.

• Sudbury, England
3 Nov 15
@ElizabethWallace
(644)...Sorry to hear you've joined the Intolerance club, which is definitely on the increase, but is often treated as 'the poor relation' of the medical profession... let's hope it only involves Lactose.

• United States
3 Nov 15
@bookbar
There is a long list, getting longer as I age. It makes dining out or at the home of friends an adventure (sometimes with unhappy results).

• Sudbury, England
3 Nov 15
@ElizabethWallace
Having similar problems, Elizabeth, I really do feel your pain and as the list gets longer and I become more desperate, a simple action,like eating has become a huge challenge.... I have just booked a Bio-Energetics test, simply to try and establish the Root of the problem as all Intolerance tests are pretty much useless, and a waste of money, hope you find a quicker solution to yours!


• Roseburg, Oregon
31 Oct 15
so that is how we got chocolate that was interesting to know.