What do you think of the Republican candidates for US President?


United States
November 6, 2015 7:27pm CST
There are too many candidates for the Republican primary and it's interesting that the two top candidates have never held political office -- Dr. Ben Carson and Donald Trump. Two candidates who will not be in the next debate because of low poll numbers -- Chris Christie and Mike Huckabee -- have been governors of states and politicians for a long time. Why do you think two candidates who have never been politicians, are leading in the polls, while some very accomplished career-politicians are quickly losing ground?
1 response

• Philippines
7 Nov 15
This is good asking Americans to say about the presidential candidates especially these two aspirants: Dr. Ben Carson and Donald Trump.. I notice however, the picture you posted here is Trump. I believe this is unfair. You should also post the picture of Carlson to be fair.

• United States
13 Nov 15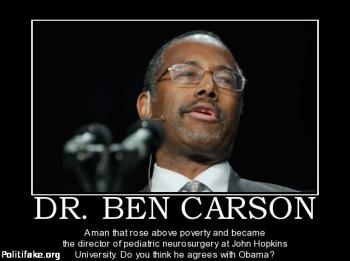 Just because I only posted the picture of Trump, doesn't mean I am favoring one or the other. But, to be fair, here is a picture of Dr. Ben Carson too.