Are You Neglecting The Poor Among You?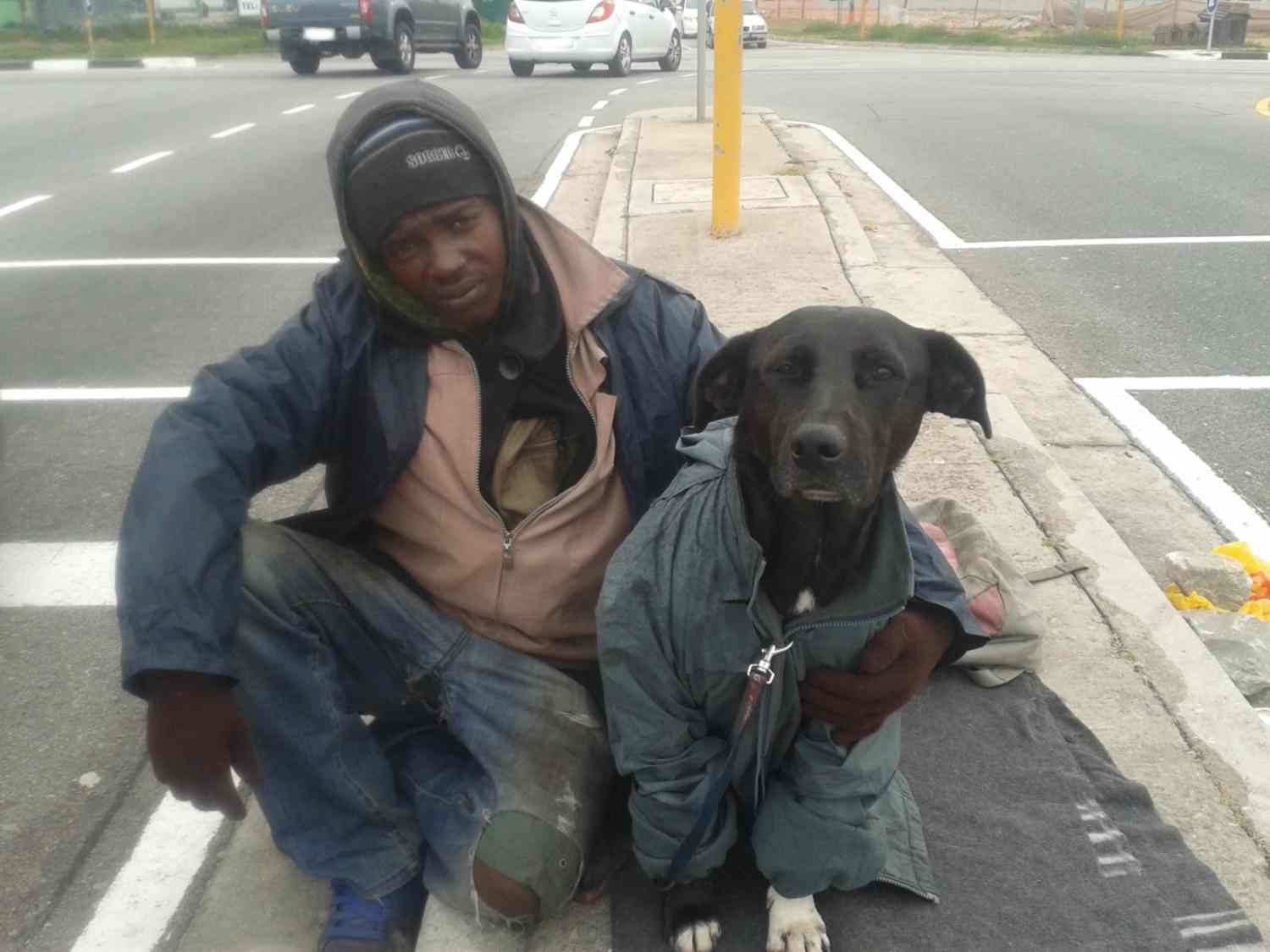 South Africa
November 7, 2015 9:34am CST
In my country, South Africa, poverty is evident when you see conditions under which many people are living. Jobs are hard to come by in these tough economic times and many people who had work have been laid off due to downsizing and cutting back on expenditure. The government has been talking about creating new jobs and eradicating poverty for years but still the poor get poorer and the rich get richer. The trouble is that eradicating poverty will not happen if there is so much corruption. The point I'm getting to is that it's not the government that will suddenly make poverty disappear, it will be up to each one of us as individuals or groups of citizens to do our part however big or small in helping the poor. The other day we went to our nearest city, Port Elizabeth, to do our monthly shopping and afterwards we were seated in our car at KFC having an ice cream. My wife looked across at the road intersection and pointed to two figures sitting in the rain next to the traffic light. "Please go and give those poor people something!" she said. When I looked I saw that it was a man and his dog. He had dressed his dog in an old raincoat and it looked just like a person! I ran over and gave him some money and asked him if I could take his picture with his dog. We usually keep a stock of tinned fish or something in our car so when we come to town there is always someone to feed. We learnt this when on a church outreach to Ethiopia and saw the terrible poverty in Addis Ababa. We were told to ignore the beggars but we bought breads and fruit and gave to beggars in the streets. I heard that in some countries it is illegal to feed the poor, why I don't know. Jesus said that the poor will always be with us and that we are not to neglect them. What are you doing about the poor in your country? (The copying of my posts & images is forbidden!)
7 responses


• South Africa
8 Nov 15
Our government should take a leaf out of your government's book. I'm sure you don''t have shanty towns like we have here.

• Switzerland
8 Nov 15
@petertheo
No, I know that Switzerland is very different from most the other countries in the world. We only have clean towns and villages and the local institutions take care of those who cannot afford to have a house. The reality is that we are a small country with only 8 million people living here.

• South Africa
8 Nov 15
@LadyDuck
Wait till you get an extra couple of million immigrants pouring in from neighbouring countries like we have here!


• India
8 Nov 15
In our country there are moves to eradicate poverty. Some individuals including me do make some effort. But what I have noticed is this category of people always stretch their hand for free this and free that but never optimise their own resources to help eradicate poverty. There is no willingness to equip themselves with tools that will help them to be independent.

• South Africa
8 Nov 15
Give them a fishing pole and teach them to fish rather than giving them fish then!

• India
8 Nov 15
@petertheo
That is the aim but sadly they prefer fish to the fishing tackle.

• Walnut Creek, California
7 Nov 15
I've been working with the poor for the past fifteen years. I've focused largely on the children. It's frustrating, because it's a hard cycle to break. The children of the very poor are lacking what Sociologists call "cultural capital" (or is it "capitol"?) that helps them do well in school and in getting jobs.

• South Africa
8 Nov 15
The children are definitely the ones to target - teach them before they get set in the ways of the older generation.

• Shingle Springs, California
7 Nov 15
I do sometimes help homeless people with a little money or with food. My main activity doesn't directly help the poor, but hopefully it will in the long run. I'm part of several organizations that are working to get elections here publicly funded so that politicians aren't beholden to their donors.

• Sri Lanka
7 Nov 15
hm we also experience the condition severely. I think social service campaigns should be uplifted to reduce it

• South Africa
7 Nov 15
We have social services in our country and a lot of families do qualify for grants but it is still not enough to keep poverty away.

• Philippines
3 Jun 17
the beggars here in my city are not actually beggars but they belong to a syndicate. some boys too aske for money not for food, but to gamble (heads and tails). that is why i have some qualms if i should give money or ignore them since i don't bring food most of the time)

• Oxford, England
8 Nov 15
I do give money to homeless people who sell the Big Issue magazine outside supermarkets. I also give food to foodbanks. Poverty is not so bad in the UK though