Birthday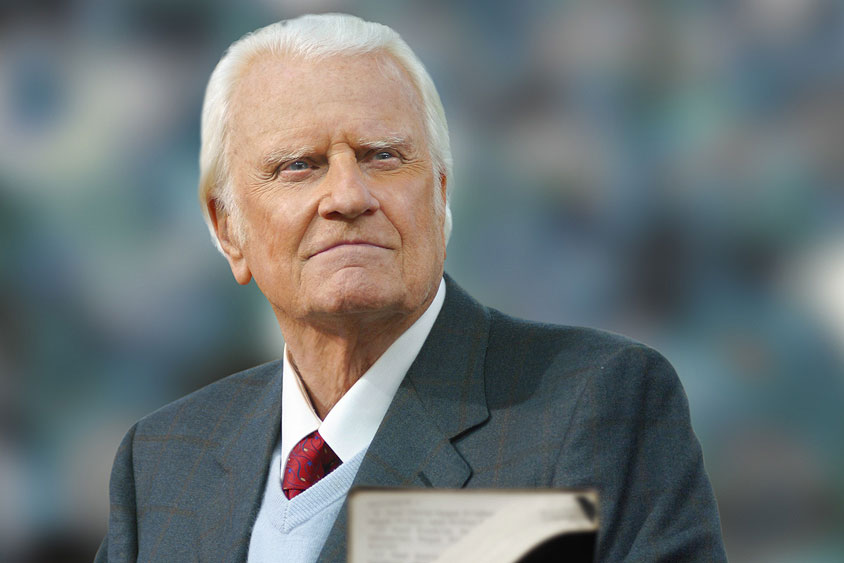 Chattanooga, Tennessee
November 7, 2015 4:23pm CST
Today is Brother Billy Graham's 97th birthday. Did you all remember to send him Hapy Birthday wishes. I did. This man is an awesome man of God. I have great respect for him. I met him two times.. went to one of his Crusades here in Chattanooga, and he spoke again at our Baylor School here, and I was there also at the dinner. I admire this man very much.
8 responses

• United States
8 Nov 15
I saw a post by his son on Facebook. I went to one or two of his crusades in Oklahoma cit when I was younger. He is so genuine and loving and admired and respected. I wish all of our well know religious leaders were that way. His son says he still would love to share the good news with the entire world. Amen.


• Laguna Woods, California
8 Nov 15
I have the utmost admiration for Billy Graham. Our minister in the 1980's and 1990's was Clayton Bell ... the brother of Ruth Bell Graham, who was Billy Graham's wife. He always spoke fondly of his brother-in-law, Billy Graham. I have heard that Rev. Graham is not in good health.

• United States
8 Nov 15
We went to his library in Charlotte, NC and it was amazing. Most libraries of well-known people are all about them. Billy Graham's library reflected his life -long ministry of preaching God's Word. When we walked out, I felt like we had been to church. You can't leave there and say you haven't heard the message of salvation.

• United States
8 Nov 15
Oh my he is 97? I had no idea. I must remind my Mom she loves Billy. She is 87 bless her. Happy BDay Billy Graham. Love you Tutti.