Road Accidents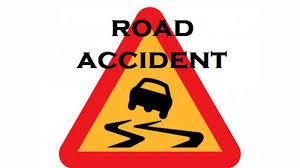 Cochin, India
November 11, 2015 8:37am CST
Do you witness any road accidents? Its very horror. I think now a days lot more vehicles in roads but road numbers and stability is not increased like vehicles. Technology gives vehicles new look , more power and more speed ( don't forget about the safety measurements like ABS, Airbags) also. But Speedy Vehicles causes dangerous troubles. Alcohol consumption while driving is like ' oil in fire' make more problems. When an accident occur,Many vehicles avoid the hurt ed men or women may be thinking that they will not put their head in trouble. or to avoid blood stains in their car.

But for an accident person each second is valuable for saving their lives. Timely hospitalization helps them to improve their condition even better. When Ambulance is not there People should change their mentality for the accident persons.

3 responses

• Green Bay, Wisconsin
12 Nov 15
So true. With cell phones people contact the emergency personnel right away so help gets to them more quickly.

• Bharuch, India
11 Nov 15
Yeah its becoming a huge problem here in India...people dont follow the traffic rules dont take safety measures and find themselves lying in a hospital bed