I just had to share!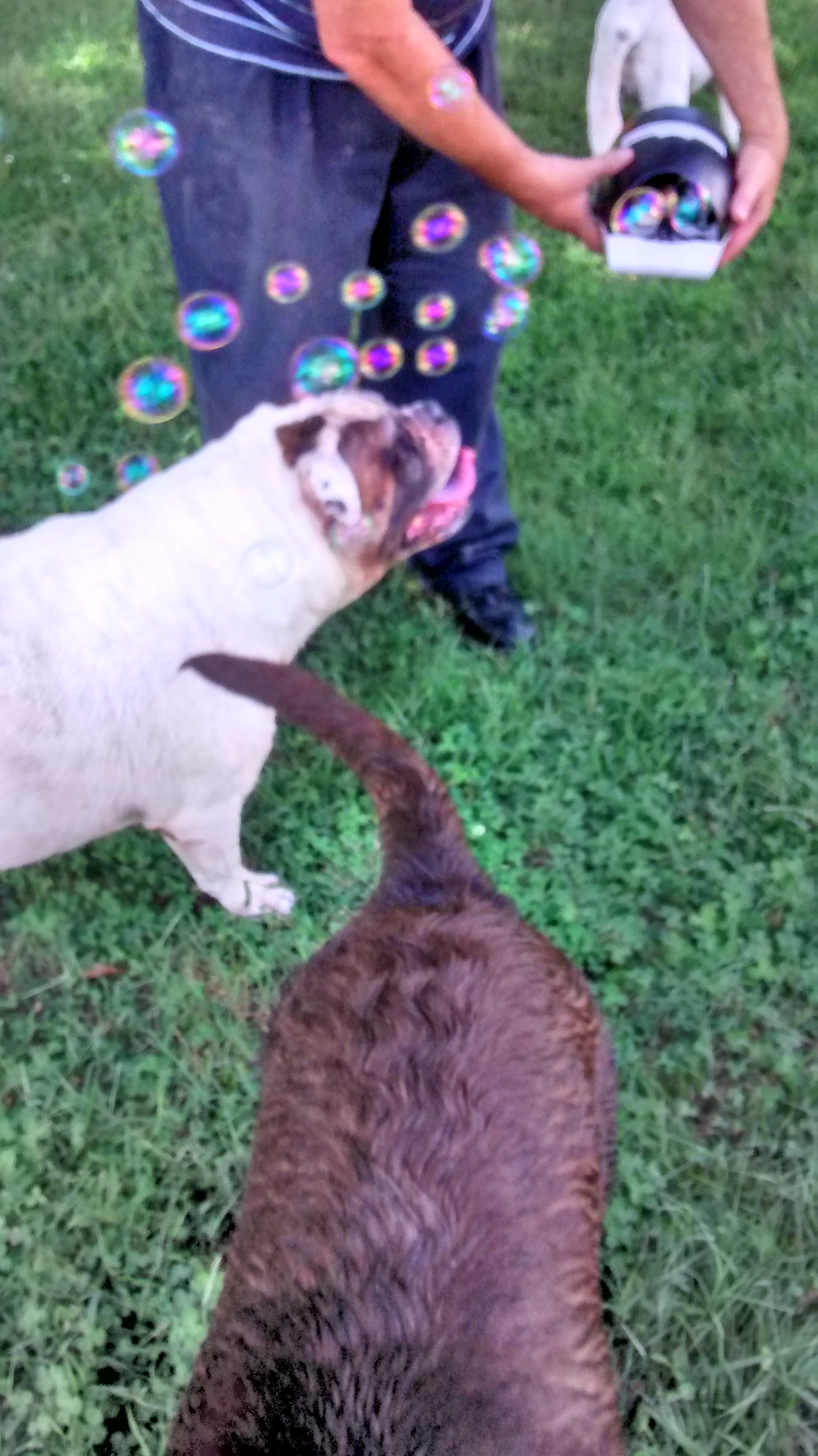 November 11, 2015 4:25pm CST
This is another of the dogs that comes and stays with us. He boards quite a bit. His name is Cletus and he is a senior English Bulldog (yes he's quite large!). He is so cool. In this picture we are having 'Bubble' fun. We have a bubble machine that makes bacon scented bubbles for the dogs to go after! (yes it's true!) He LOVES the bubbles!
1 response

• Calcutta, India
11 Nov 15
I will try and attract some cool dogs at our apartment with bubbles as I have a little bubble machine with me brought at a carnival.

•
12 Nov 15
@Avijit100
Most of them are scared at first but then they love it! It's fun to watch!

•
12 Nov 15
@Marcyaz
Yes you can find them on line. They aren't expensive and your dog will love it! Cat too!