How I (and music) brought joy to a 13-year-old boy today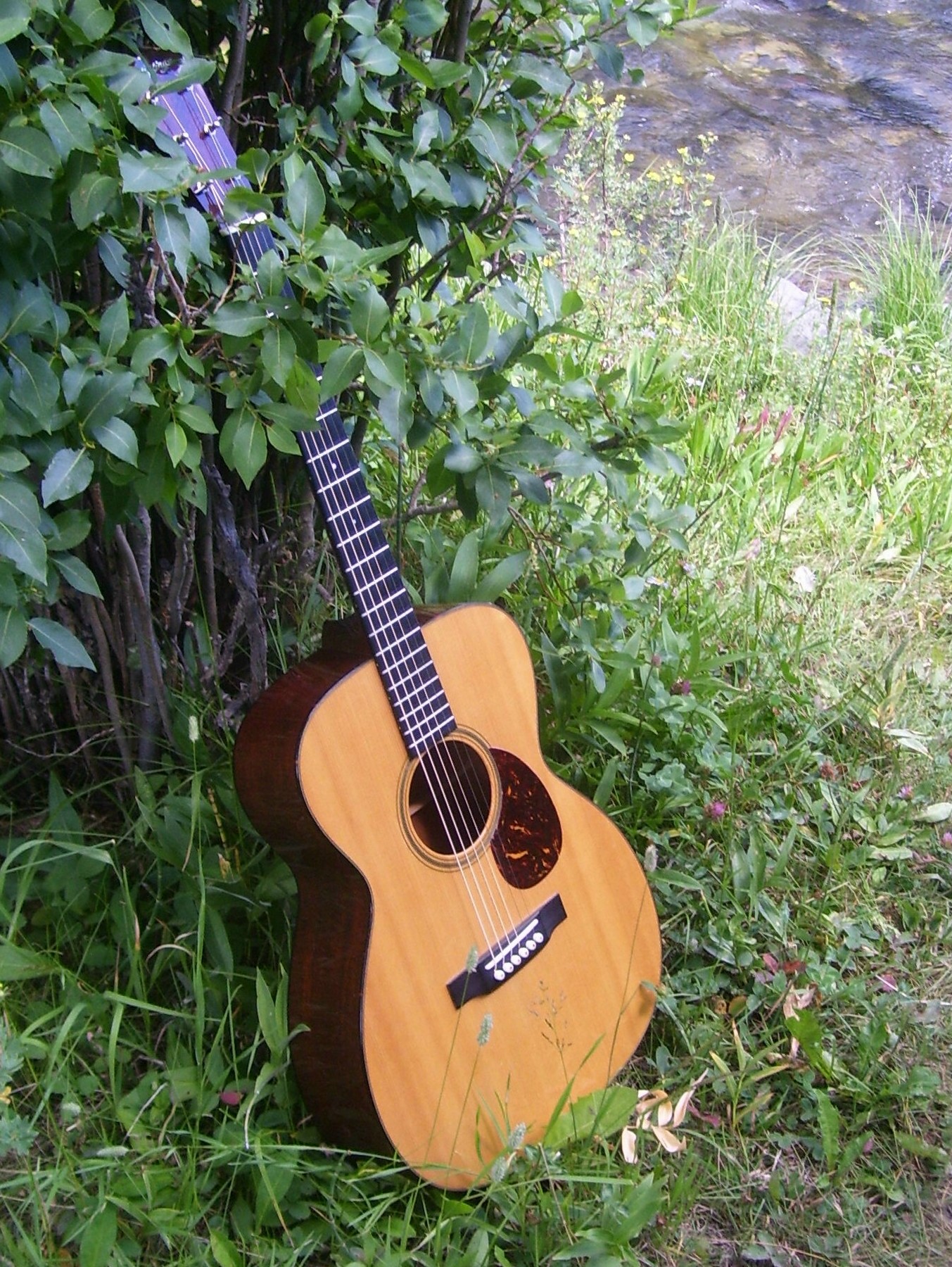 Walnut Creek, California
November 12, 2015 11:04pm CST
I had an enjoyable outing with my 13-year-old kid client today. We've been seeing each other for about six months, and have established a pretty good relationship. Today, we were on our way to hike a bit and shoot some hoops. He took control of my radio (in the truck) and settled in for awhile on a "young people" pop music station. I'm not a big fan of Justin Bieber, or whatever the heck they were playing, but I went with the flow and started singing along. Much to my surprise, he started singing along as well. Two guys rockin' out and singing along to young people music. And he was singing in key! "Hey, you're a good singer," I said. He smiled and said something humble, but I could see in his eyes that he'd taken my compliment to heart. Then he found a rap music station. I can't stand rap, and basically think of rap as to music what Jack in the Box is to fine French cuisine. I could write a dozen posts about how much I dislike rap music. But he's a black kid, and has been exposed to rap by older kids in his neighborhood. In some rap "songs" there ARE melodies being sung in the background (some sampled, some not), and occasionally in the foreground. I dug deep and started singing along to the melodies I could find in the rap music we were listening to. Sometimes, I'd listen to a line, and then repeat it during the next measure, kind of creating a call and response pattern to the song we were listening to. He did the same thing again. So now it was two guys rappin', crusin' to the music. Again I complimented him on his singing, and again he beamed. When we got back to his house, I told his mom something like, "Hey, this young man can sing!" (He's told me not to call him "young man" in front of other kids, and I've complied. It's one of our running jokes.) I didn't know if he'd get mad at me or get all humble, but I saw that look of pride in his face again. Now, I look forward to "cruisin'" with him again and singing along with music. I don't really care if it's Justin Bieber, rap, old school soul, or straight rock 'n roll. I love music, and if I can help this young man (he'll never read this) feel comfortable making music, I'm going to be one happy guy.
7 responses

• Laguna Woods, California
13 Nov 15
What a wonderful thing you did. You may have changed the direction of his life today!


• Walnut Creek, California
13 Nov 15
Rap is an abomination to me. It later occurred to me that finding the music in rap reminded me of my horse searching through horse poop looking for pieces of hay and grain. I hadn't realized horses did that until a veterinarian friend told me abut it.

• United States
13 Nov 15
I think we all need to relax and "go with the flow" from time to time. He seems to have a gift, and you see it and it is good.

• Northampton, England
13 Nov 15
The days when we can make a difference really are good days.

• Bunbury, Australia
13 Nov 15
I would think that maybe you've made a breakthrough today with this 'young man'. I'm sure you're both looking forward to your next get-together.

• Bunbury, Australia
18 Nov 15
@TheHorse
He might have enjoyed it enough to initiate some more music-making. That would be good if it happened.

• French Polynesia
13 Nov 15
Wow that is touching. So you are his big brother or something like that. I think it's wonderful that you have found something to connect with. He sounds like a great young man and he needs a little guidance. I hope you can reach out to him and guide him some. If you think he sings so well why not encourage him to do a little writing of music on his own. He might open up more or find a new interest in his life. I wish you luck and can't wait to read about your next rapping adventure with this young man.

• Walnut Creek, California
13 Nov 15
I work with kids who have been referred by their schools for behavioral probems. He's a fun kid. He tested boundaries early, but we've settled into a pretty good relationship. For now, I'll let the music thing happen when it happens, but I'll keep giving him strokes. Maybe we can work out some harmonies down the road!

• French Polynesia
13 Nov 15
@TheHorse
Yes that does sound like a great idea. It is hard to reach troubled children and it looks like you are doing an excellent job on this. My hats off to you and keep up the good work.

• Sudbury, England
13 Nov 15
@TheHorse
... Love it ,what better way to get into any 'lost' kid's psyche, and everyone,no matter what age or disposition is better for a little praise and appreciation... 2 rockin' kids in a truck, going nowhere