Friday The 13th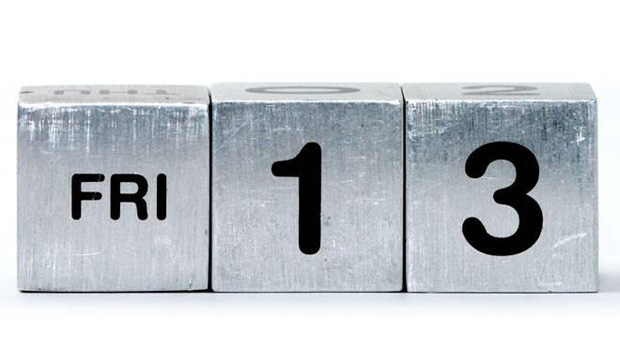 Philippines
November 13, 2015 2:47am CST
13 is my favorite number cause i was born the 13th of Oct. According to Wikipedia (https://en.wikipedia.org/wiki/Friday_the_13th) Friday the 13th, also known as Black Friday, is considered an unlucky day in Western superstition. It occurs when the 13th day of the month in the Gregorian calendar falls on a Friday. In Italy, Friday the 17th is their Friday the 13th. Strange. Most of us anticipate or expecting that these dates bring bad luck or something bad will happen during the day. I don't know if some us do rituals or have a special prayer for this day. For me, it's just an ordinary day. I will be 32 yo on Friday the 13th 2 years from now.
3 responses

• Bunbury, Australia
13 Nov 15
I don't believe that there is any more bad luck on Friday the 13th than on any other day.

• Exeter, England
13 Nov 15
I think there is more bad things happen because people are actively looking for something bad to happen.

• Bunbury, Australia
13 Nov 15
@djgarner86
That could be so although on another post it said there are less accidents on Friday 13th because everyone is more careful.

• Exeter, England
13 Nov 15
@JudyEv
Very true - I think I read in the same article that car number plates with 666 in them are more likely in crashes which is why they don't include that number when printing new numbers



•
13 Nov 15
My Mom and one of my favorite performers, Sammy Hagar, both share October 13th as their birthdays.

• Philippines
13 Nov 15
Also Ashanti was born October 13th :)