Are Men that Helpless to Temptation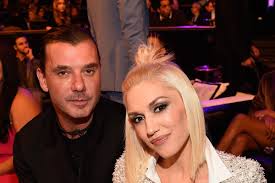 Canlubang, Philippines
November 14, 2015 8:49pm CST
Someway somehow we've heard of Arnold Schwarzenegger, Ben Affleck and Gwen Stefani's nannies being the cause of the breakup in their marriage. But does that mean that their nannies should result to looking unpresentable so that their male employers would avoid temptation? Personally, really? It takes two to tango and I say that much as the men involved in high profile breakups may run the world based on their charm I'd say they broke up the marriage contract. Isn't that tantamount to a company firing if a person does something immoral against company rules? If the marriage isn't working get a legal separation first. What do you think?
9 responses

• Gainesville, Florida
15 Nov 15
When men's little brains start thinking in place of their big brains, things like this happen. It's not right by any means, but that's often what happens...they let the little guy downstairs control their thoughts and actions.

• United States
15 Nov 15
If that is true and desire controls their actions they certainly are no better nor different than wild animals. Everyone has hormones and if you can't learn to keep it in your pants then you should at least learn that your actions have consequences.

•
15 Nov 15
I think women cheat just as much (or more than) men, so what is your real point?


• Duncan, Arizona
15 Nov 15
I think it is a persons responsibility to consider the other persons feelings in a monogamous relationship and try to work things out before they decide to enter into a new relationship.

• Green Bay, Wisconsin
11 Sep 17
It does take two to tango. If they had a moral bone in their body, they wouldn't look at their nannies.

• Charlotte, North Carolina
22 Apr 17
It is not okay ever to cheat on a partner. Plain and simple.

• Calgary, Alberta
4 Apr 17
Well, it would be good if all cheaters think the way you think . . . but most don't. Hmmm, I guess I have to cheat just for once to find out if my thinking is similar to yours. . .

. . Just kidding.

• Northampton, England
15 Nov 15
Don't blame the girls. They're not breaking any marriage contract. They aren't cheating and they usually end up losing their jobs.