is there any tips for learning spanish?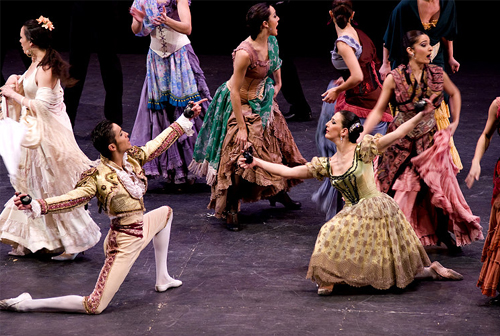 November 16, 2015 9:26pm CST
hello mylotter friend,this is muses

well i want to learn spanish by my own recently,i know there are lots of people speak spanish,so is there any tips for me


i have learned some spanish letters now,that"rr" letter is really difficult to pronunciate

8 responses

• United States
17 Nov 15
The easiest way to learn is to speak to the natives of the language. I forget most of what I learned now, but I learned the fastest when speaking with friends and their families. It might also benefit you to listen to the music, or t.v. shows if you can. This way you can get a feel for the way it sounds in everyday conversation.

• United States
17 Nov 15
@MusesM
English Only here, unfortunately. Even so, I have not retained enough Spanish to carry on a conversation.

• Philippines
17 Nov 15
oh I agree, I've been listening to japanese anime and still i don't get the language. as for my native tongue I learned it from my families and friends as well.

• Lucknow, India
17 Nov 15
For starter tips you can follow the Culture Alley channel of Youtube!! It will get you started but the best way to learn it is to speak with people who know it!!! Practice makes a human perfect!!

• Canada
1 Dec 15
My husband found a web site that will teach you Spanish for free. He learned a lot because we were going to Mexico and he wanted to be able to respond to some people. you can search for language websites.

• Canada
2 Dec 15
We were there several times years ago, Havn't been in a long time.
@MusesM

•
3 Dec 15
@PainsOnSlate
that's great to have chance to travel a lot,did they speak English or Spanish?



• Guangzhou, China
17 Nov 15
You can take good advantage of the internet. Such as you can make some Spanish friends and therefore you will have more chances to speak in Spanish with them. Practice makes the perfect. And you can also watch some online courses online. It is free, too.


• Alicante, Spain
3 Dec 15
There are some people on youtube that do teaching Videos on Speaking spanish, you nay find them helpful... and listen to spanish speaking music And tv... it helps a lot.... and try and have conversations with a spanish speaking person... Good luck....


• Bunbury, Australia
18 Nov 15
I don't have any tips but I'm going to read all the comments to find out what the good tips are. Good luck learning the language.