Kurt A Misleading Tragedy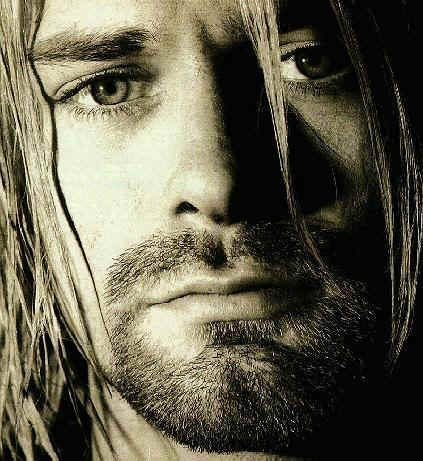 Minneapolis, Minnesota
November 19, 2015 1:57pm CST
So being a fan of Nirvana for many years and still to this day I enjoy finding any kind of material including documentaries, photos, or books on Nirvana or Kurt Cobain. We all know that Kurt wasn't really a stable guy to start with, he had a lot of problems. I have read his journal entries, news articles on his and Courtney relationship and such. I really do find it hard to believe that he killed himself. I really do feel that Courtney had something to do with his "murder." We as fans can only speculate what happened and thats all that it is, speculation. Its not like they will ever re open the case. I know Courtney has protested the release of the crime scene photos and how it would be detrimental to her and her daughter since either of them has seen his dead body. There has been one documentary I haven't seen and it is "Soaked In Bleach" It just became available on Netflix and I am currently watching it and it makes me suspensions deepen of course. I remember hearing about Kurt and I remember I cried and cried, I was upset that we lost such a talented gifted artist, a very tortured artist. I try to imagine if he was still around if he still would be making music. Do any of you Mylotters have any opinions on this?
2 responses

• Orillia, Ontario
19 Nov 15
Just out of curiosity, have you read the book called "Heavier Than Heaven" about Kurt? What a great read that is! Anyways, truthfully, I am not sure exactly how I think/feel on the whole matter of all of this. For the most part I feel that Kurt did probably kill himself, but sometimes I do wonder, for sure. I will have to check out "Soaked in Bleach" I have seen a few movies to do with Nirvana. The most recent one, was the documentary "Montage of Heck" that was pretty good! By the way, kind of random to mention, but when Kurt passed away, I was like 3 or 4, so I was too young to know or understand anything that was going on, plus back then I am fairly certain I was not a fan, heh. Anyways, good discussion topic.. I love Nirvana, one of my favourite bands! I also wrote a song about Kurt Cobain a long time ago. Maybe I will share it one day, if I am not too embarrassed.

• Minneapolis, Minnesota
19 Nov 15
The Montage of Heck was very interesting I am not quite sure if I liked it or not. They made animations out of Kurt's drawings which I thought was cool. I bought it over Amazon on blue ray so whether I like it or no its mine to keep. I have not read that book yet I saw it at the store and I almost bought it. I am a little hesitant to buy all these books about what other people think on what happened to him.

• Orillia, Ontario
19 Nov 15
@Castlerock34
Fair enough! Yess, the animations of his drawings were SUPER cool! Nice, got to love that. It is a great book, I have read it 2 maybe 3 times before. But, once again, fair enough.. makes sense :)

• Minneapolis, Minnesota
19 Nov 15
@mawdest
I might pick up now just for the heck of it. Thanks for recommending it.



• Minneapolis, Minnesota
19 Nov 15
I have always been into that type of music my who life and still to this day still dig the grunge scene.