Friday is a workday for me this week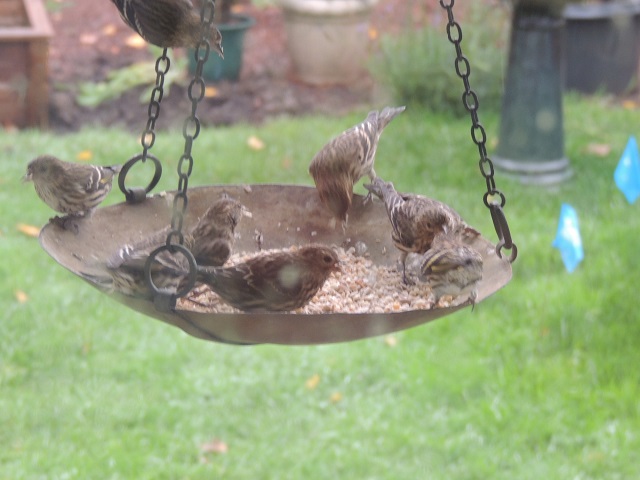 Eugene, Oregon
November 20, 2015 11:41am CST
I rinsed out and refilled my hummingbird feeder early this morning, and one or more has been visiting several times already. I will go to my part-time job at the birding store, where we sell hummingbird feeders and a variety of seed, suet and things to put the food in. But, my day at work will be short, 1 to 6 and it will probably be quite busy. Looking out my window from the breakfast table at so many birds at my feeders is quite entertaining and provides a sense of peace in this turbulent world.
3 responses

• United States
20 Nov 15
And the birds don't know how much they are admired.

• Eugene, Oregon
20 Dec 16
They certainly don't. So nice to see you here!

• United States
20 Dec 16
I love watching the birds at the feeder! Is that your feeder in the photo?

• Eugene, Oregon
20 Dec 16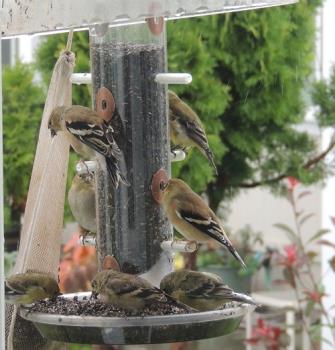 Yes, that is an old market scale from Turkey that Anne brought back from her years there. We decided it would be a good place for some seed. Here is another photo.

• United States
21 Dec 16
@JamesHxstatic
Neat!!! Does it matter if the seed in the tray gets wet? I worry about that, maybe needlessly.

• Eugene, Oregon
21 Dec 16
@blitzfrick
It sort of gets caked in there and has to be cleaned out (scraped), but is okay temporarily.


• United States
20 Nov 15
Awe, love your photograph. I enjoy birdwatching too.