Russians and alcohol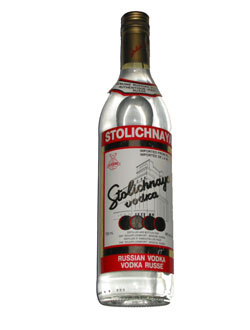 Budennovsk, Russian Federation
November 21, 2015 4:30am CST
Russians haven't always been fond of alcohol. We were one of the least drinking nation at the end of the XIX century. I agree with some scientists' opinion who claim that high alcohol consumption occur mainly in warm and hot countries. That is because grapes, out of which wine is produced, is well grown mainly in those countries situated on the South. Later, in the beginning of the XX century, Russian government decided to take control and monopolize selling of distillates (whiskey, brandy, wine). Creative people invented more simple way of making strong alcohol – rectificate, that was called vodka. During the WWII we don't drink much, because we were busy with military operations. At the same time in 1941 it was decreed to give all the soldiers 100 g of vodka before every attack (to rise fighting spirit). Nikita Khruschev in the late 50s decided to popularize alcohol consumption in order to replenish national budget, so Russians began to drink much. Gorbachev tried to stop it for 2 years in the late 80s, but Boris Yeltsin, who was alcoholic, returned increasing mortal habit. Now many Russians drink ardent spirits. I used to drink beer and vodka from time to time, but I gave it up 1 year ago, because the drinks have poor quality and bad influence for health. Moreover, Russians don't have an ethic and culture of drinking quite often. We don't keep within limits. I dislike it.
1 response

• Northampton, England
21 Nov 15
I can imagine it was a comfort when times were particularly hard.