Awesome Cartoons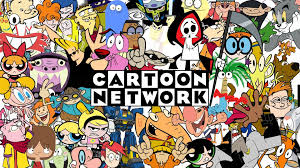 Lucknow, India
November 23, 2015 12:22am CST
I remember the excellent quality of cartoons when I was a kid!! Captain Planet, Justice League, X-men, Centurions, then there was the Looney Tunes Show with Bugs bunny (Eh!!, What's up doc??), Daffy duck, and Roadrunner!! Scooby Doo was another awesome show that I loved!! Dexter, The powerpuff girls, Speed Racer !! Even Pokemon, to some extent was very good!! I really miss those days and also I feel bad for today's generation of kids, because I don't know what kind of stupid shows are running on Cartoon network!! I mean, what happened to all those cool shows which would entertain you but will also teach you the difference between good and bad!! Which cartoon shows were your favorites??
3 responses

• United States
23 Nov 15
I enjoyed a lot of the cartoons you mentioned - Captain Planet, Bugs Bunny/Looney Toons, etc. I also enjoyed Animaniacs and Nickelodeon shows like Rugrats back in the day. Nowadays there aren't too many good cartoons, although Adventure Time is perhaps my favorite of this generation. I don't watch cartoons as much now that I divorced my husband haha.

• Lucknow, India
24 Nov 15
Yeah Rugrats was nice!! Though I remember Nickelodeon only for "Legends of the Hidden Temple" Did you see this show?

• United States
24 Nov 15
@Rationalwriter
Heck yes I did! I didn't mention any live action shows because this post is about cartoons.. but I loved Legends of the Hidden Temple, Are You Afraid of the Dark?, Camp Salute Your Shorts, and more! There were just so many good shows back then.

• Lucknow, India
25 Nov 15
@chelseaearnsmore
Yeah! I loved the Olmec's descriptions and the challenges!! They were just superb!! And for a brief period, a show by the name "Global Guts' came !! I loved that too!!

• United States
23 Nov 15
Too many of the cool cartoons went away.

• Lucknow, India
23 Nov 15
Yes,, And now all that comes here is some low level cartoons where they are talking about love and feelings for each other!! I mean really? Does a 5 or 6 year old understand what that is???

• Preston, England
23 Nov 15
There is such a wide range from Betty Boop to Tom & Jerry, and modern cartons like The Simpsons, Family Guy & South Park. It really comes down to script and not just telling the same story over and over again