Looking Back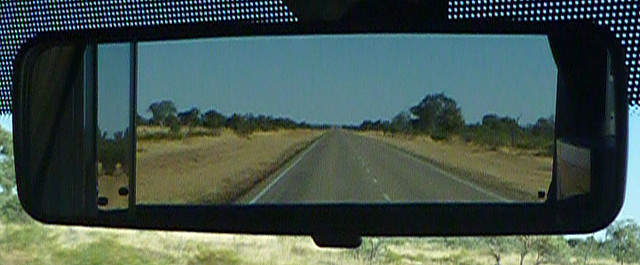 Gloucester City, New Jersey
November 24, 2015 10:20am CST
It has taken me most of my life to stop dwelling on the past and rehashing every wrong, every mistake, every embarrassment that came to mold who I was. I now live for today and am enjoying my life so much more than I ever did before. But, there are times when it's difficult to avoid looking back. The holidays are one such period. Certain fragrances or songs or people will take me back to a time earlier on and, rather than dwelling, I begin to reminisce. Sometimes I wish things could be the same as this period or that period, but it is more of a fleeting thought than a rut that I fall into. Other times, a particularly negative event will bring me back to past abuses. Flashes of those times will appear and, at times, even the anxiety and fears will resurface. Someone will behave in a manner very much like the abuser and it will be hard to separate past from present in my responses. But, even when that happens, I get past it, maybe with some minor bruising, and know that it is just that - the past. I know that looking back can be good and have learned to look back at the good and not the bad. I have become far more content in who I am by realizing what the good did for me rather than dwell only on the bad. I only wish I had learned this sooner. (This post was previously published on Persona Paper, but has since been deleted and the account deactivated.)
3 responses

• United States
24 Nov 15
I often look back and it is not good. I wish I could do better at not regretting my life.

• Gloucester City, New Jersey
24 Nov 15
It was like a weight was lifted. Even though so many of the things I dwelled on were negatives, I finally began to see how those same things were beneficial (in a weird sort of way) and at last began to notice what I had gained from my past instead of what I had lost. It made a world of difference - it was like I had new eyes to view it all.

• Daytona Beach, Florida
24 Nov 15
@jerzgirl
I used to find myself ready to cry as Christmas approached because of all kinds of memories. Now I decorate the house and me and hubby and our cat make ourselves jolly.

• United States
24 Nov 15
I was always dwelling on the past. People tend to not want to see me past it in the current days. I only hope t gets better for you and I next year.

• Gloucester City, New Jersey
24 Nov 15
I lost a lot of relationships because of my refusal to live for today or the future. I remained glued to the very things that I should have been rid of, the things that did me the most damage. Those things still exist, but they no longer control me.