A near death experience: Conclusion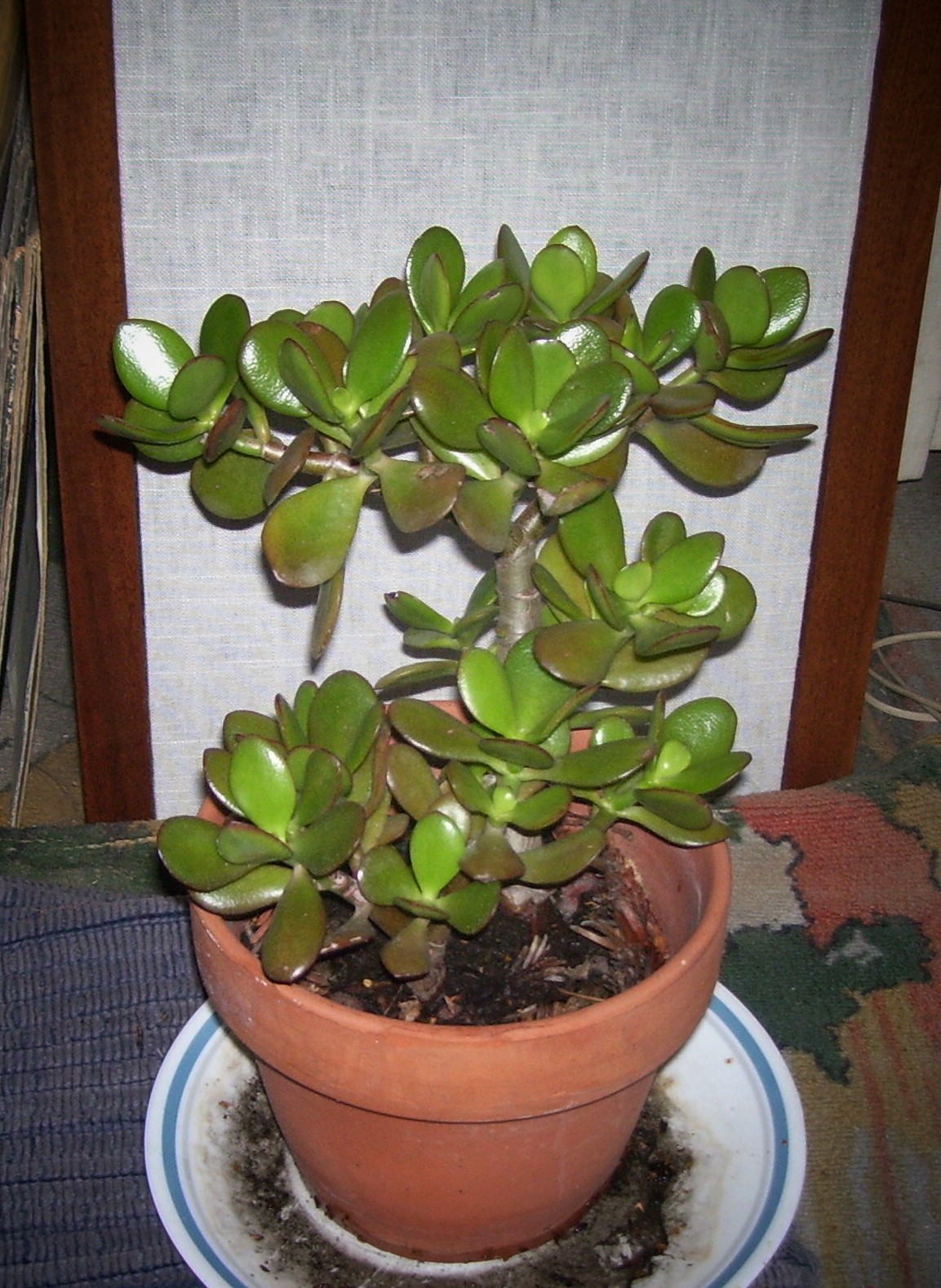 Pleasant Hill, California
November 24, 2015 8:17pm CST
Almost exactly two years ago, a surprise week-long cold snap here almost took my beloved jade plant from me. I wrote about it four or so posts back. But I found a new green sprig near the bottom trying to poke through, and decided not to toss then thing in the dumpster. I clipped off all of the dead parts and left the little spring, and two small shoots that looked like they might have life to them. Within a week, I could tell the plant was going to survive. The little sprig turned into a shoot and started generating leaves. New leaves and branches sprung up from the two small shoots that I didn't clip off. I have some transitional photos from near the end of 2013, but I'll attach a photo I just took tonight. I brought the plant in for the evening, as they're predicting lows in the upper 20s tonight. I don't want to make the same mistake twice. Never give up!
6 responses

• Bunbury, Australia
25 Nov 15
It looks wonderfully healthy now. My mum often said many plants would recover once but not twice. I suppose it depends how bad the setback is.

• Bunbury, Australia
25 Nov 15
@TheHorse
I think jade plants will strike from a leaf won't they? So the saying wouldn't apply to them.

• Pleasant Hill, California
26 Nov 15
@JudyEv
Yes, they're pretty hardy. To some, they're invasive. I planted some sprigs in our garden at work this past Spring, and they didn't survive the drought and ground squirrels. But the ones on my balcony are doing fine.


• St. Petersburg, Florida
26 Nov 15
What every caring gardener should know: It's "shoot" not "chute." A chute is what you send your garbage down in an apartment house. Poor thing. Daddy didn't mean it. And next time there is a freeze, you tell him that you want a warm bed with fresh sheets. : )


• Pleasant Hill, California
27 Nov 15
@ThankyouLord
This one has forgiven me. Right now, I babying it as thanks. It's inside. The low last night was around 30. I don't want to freeze this one again.




• Pleasant Hill, California
25 Nov 15
@LadyDuck
Yeah, I just did a post about that. Apparently it's site-wide and they're working on it. It's up to the 40s here now outside. Maybe I'll give my jade plant a little sun, but I have to remember to bring it back inside tonight. I can tell its going to be even colder than last night.


• United States
21 May 16
I have had houseplants do that to me. Glad you still have your jade friend.

• Paso Robles, California
1 Dec 15
I'm glad it not only survived, but grew up. It looks great. I need to get one of those, but I guess I'd better keep it in a pot, since it sometimes gets into the 20's here. Once it got down to 12 F and killed the gazanias and even some shrubs.