What the hell is happening in the world right now? Anyone see World War III approaching?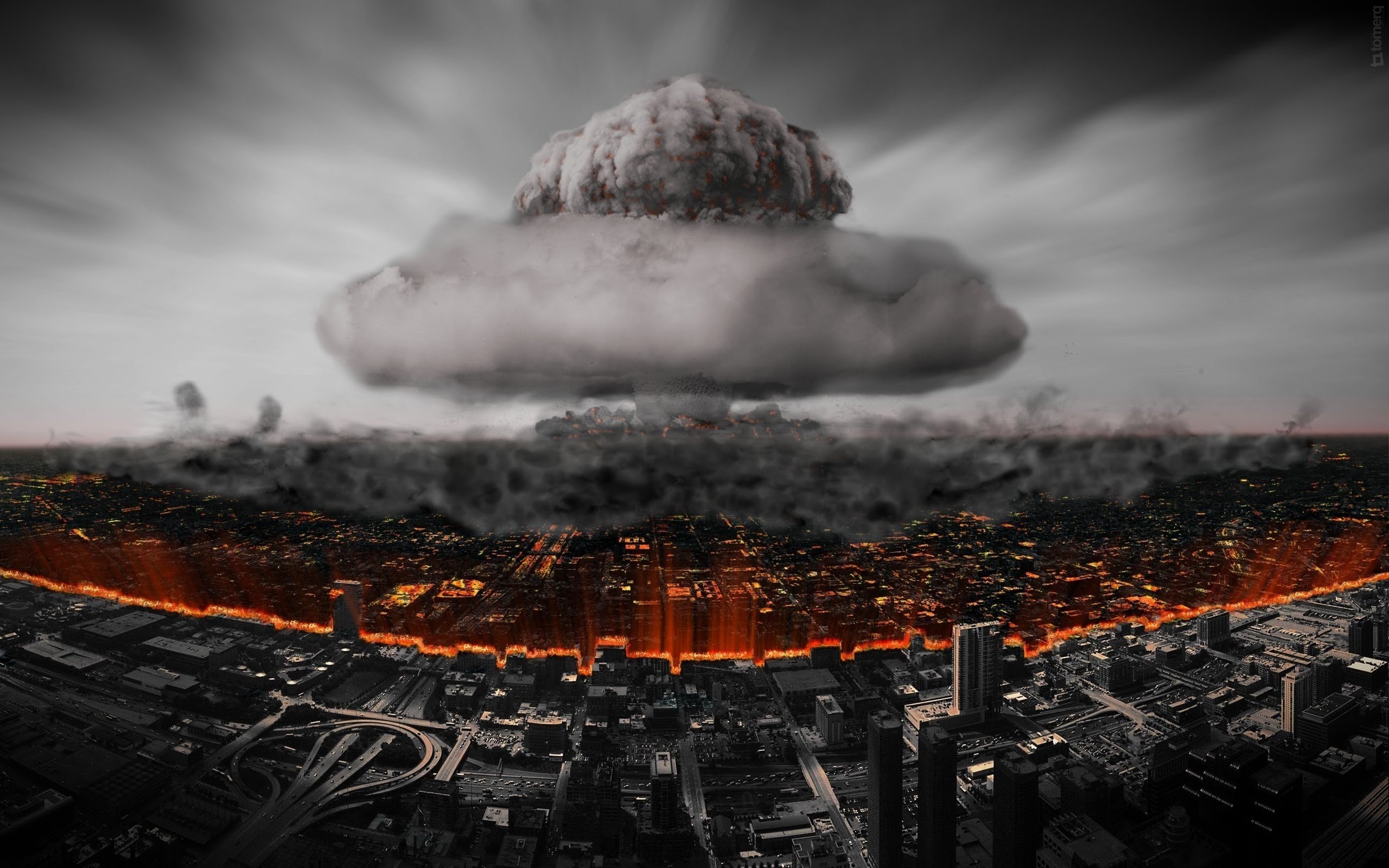 Mangalore, India
November 25, 2015 7:27am CST
Terrorists trying to take over the world, bombing different countries for silly issues, the recent Paris attacks, Turkey taking down Russia's jet, ISIS aiming to take over the entire world for it to be ruled by one caliphate. Is this going to lead to World War III? The situation in the world right now looks terrible.
10 responses

• Pikeville, North Carolina
25 Nov 15
Some people say WWIII started when Israel declared itself an independent state in 1948, but no one realized it. Others say it started when the Iranian "students" seized the US Embassy in Tehran in 1979 and the Soviets invaded Afghanistan the same year. Others put the date as 9/11/2001. But recent events make it seem as though WWIII is much closer to becoming a reality. Especially with another Stalinesque megalomaniac in charge of Russia and a NAZI like group in Syria willing to commit any atrocity anywhere to spread its twisted ideology.

• Thomasville, Georgia
27 Nov 15
I've been hearing this question for decades but now I honestly think something is going to break soon. Someone is going to make a shattering decision that will affect most of us whether we like it or not.

• Mangalore, India
27 Nov 15
Yes, exactly! It's scary right now. The world seems super messed up currently. Putin being an extremist, countries giving open threats to other countries.. killing people on an everyday basis.

• Greencastle, Indiana
25 Nov 15
yeah I watched it on CNN last night flipping through channels I'd say it's time to make some major decisions in our lives like a underground shelter to live in so we're not killed when the ? hits the fan & stock up on supplies Batteries cash M R E's = emergency reserved meals cause you never know what's going to happen next & we're ALL sitting ducks if we don't do what we can to protect ourselves

• Mangalore, India
25 Nov 15
It is indeed a terrible situation although India has been facing such a situation for decades, now it has spread all over. The world should unite together and fight against terror before it takes over the entire human population ..

• Dayton, Ohio
25 Nov 15
I have been an activist for years. Nothing that is happening now is a surprise if you have been paying attention. The fact that the Pope said we are heading into world world three. When someone powerful like that says that, many will flock to the idea. We are a world at war, even though there have been different situations over the world since 1948 that have sparked cries of WWIII, when has a war had the potential to be a truly global war. With terrorist sleeper cells around the world, war can come to anyone's back yard. What can you do to protect yourself depends on where you live. The only solution I see revolves a type of global sacrifice unseen on the level that it will be produced. Just remember how resilient human beings are. Even though the western world has made us less active and docile, we are still humans, and in times of crisis we are capable of amazing things.

• Boise, Idaho
25 Nov 15
Yes, it does. I hope no one jumps too quickly or does anything stupid. I was just looking at a picture of the remains of Hiroshima after the nuke hit. Ugh! It is very scary.

• India
25 Nov 15
its look like be that may be possible because as the terrorist going on their way may be possible but if we stop them by become unity of all over world so its not possible otherwise if it happened then we may go back 10 to 20 years and effect on all things.so its good to finish terrorism by action which pairs take likewise.

• Pakistan
25 Nov 15
i hope , this will not happen

• India
25 Nov 15
i guess you are right. majority of the world is undergoing such situations.. though i heard some predictions that world war three would be held for water isuues., but i guess we have other important subjects to have a war on , like religion and proving hose god is bigger.. -_-


• Mangalore, India
26 Nov 15
Woah! You got my name right and didn't call me Mohammed instead :P

• Sargodha, Pakistan
26 Nov 15
@becoolash
I got your name right because I am your neighbor from Pakistan. Westerners make this kind of mistakes