Planting in plastic bags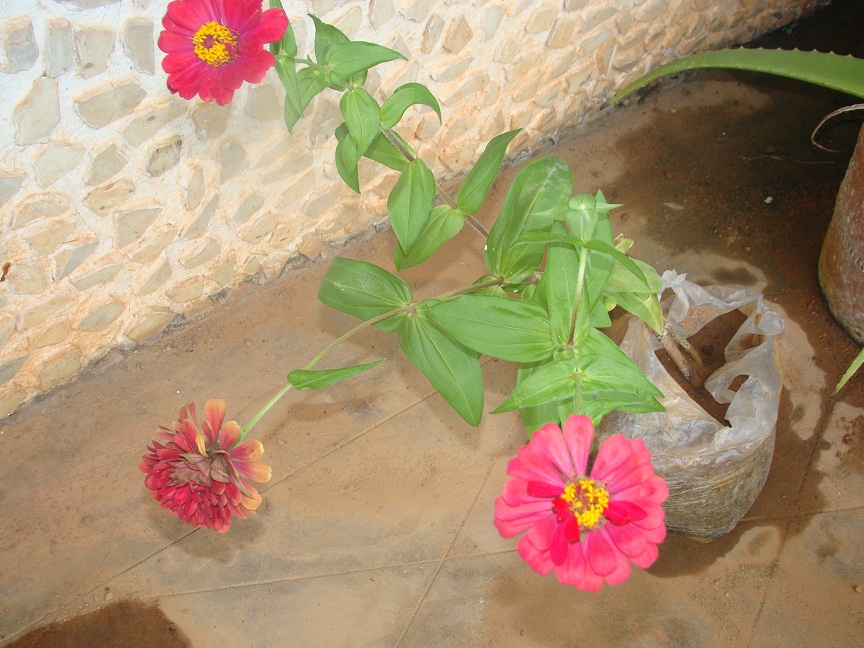 India
December 1, 2015 7:15am CST
Plants in plastic bags do quite well. This zinnia which was one of the best among the rest as you see is in a plastic bag. Plants that have short life could be planted in plastic bags rather than pots which could be used for perennials. Plastic bags retain moisture and therefore plants need not be watered as frequently as those in pots.
10 responses

• Calgary, Alberta
3 Dec 15
That is a good idea. We can plant baby trees like apples in plastic bags and it is easier to replant them on the ground when they are ready to be transplanted.




• India
1 Dec 15
It is there. Sadly you cannot see it. Why is it?

• Uzbekistan
1 Dec 15
@allknowing
I can see it now. Maybe I commented in the tiny time slot between your posting the text and uploading the photo.

• India
1 Dec 15
@MALUSE
OK Now you have seen it. What next? Say something.




• India
2 Dec 15
My experiment was to transplant in plastic bags and keep the plant in there till it lasted.


• India
1 Dec 15
That is the normal procedure but keeping them there till they yield does seem a good idea as I have found it to be.


• India
1 Dec 15
This plant came from seeds which I had sown. I got quite a number of seedlings and strangely this plant performed the best. Those you get in the market are meant to be transplanted into pots.


• India
1 Dec 15
if you hide them somehow, you will only see the plants and not the bags.


• India
1 Dec 15
This plant is under the awning. Anyway zinnias do not do well in the rains.

• Philippines
1 Dec 15
i can see the picture and i like that wall very much. we have plants in plastic bags, too.

• India
7 Dec 15
@allknowing
Very good idea.The flowers are beautiful.Is that a leaf of Aloe Vera,I see on the side?