No Phone's in Work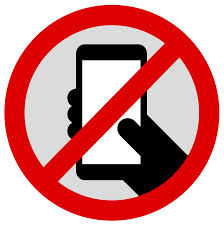 United Kingdom
December 2, 2015 1:57pm CST
So I have always been used to having my mobile on me work, this is because I have worked for myself for years, worked agency doing promo work which means I have no boss, and recently worked in a pretty laid back office that didn't mind. Well my new job is in a prison so phones are a definite no no infact taking a mobile into a prison can land you 4 years in prison so it is obviously not worth it. I am so paranoid now that I will somehow forget I have it on me or something silly like that, even once I am in my office every few hours I have a panic moment of OMG do I have my phone, even though I don't even take my bag in just my food. It is strange not having my phone I do occasionally go to check it and then remember but I am sure I will get used to it. Are you allowed your mobile in work ?
6 responses

• Charlotte, North Carolina
2 Dec 15
It is surprising how loose some employers are about this. We often see people using their personal phones at work.

• United Kingdom
2 Dec 15
I would only ever use it on break but my boss would be fine if someone rang me and I needed to take the phone call. I think the fact that we were all sensible and it was a small office. No one took advantage so we could keep them on us x

• Preston, England
3 Dec 15
I have worked in many places that forbid them but the bosses usually have theirs out in front of everyone

• India
3 Dec 15
You must be more concerned as to what if it is really there with the prospect of getting behind bars for 4 years!!!



• Pensacola, Florida
3 Dec 15
My last job er could have them on us but couldn't use them except at break times.