Have You Ever Been to the Redwood Forest in California?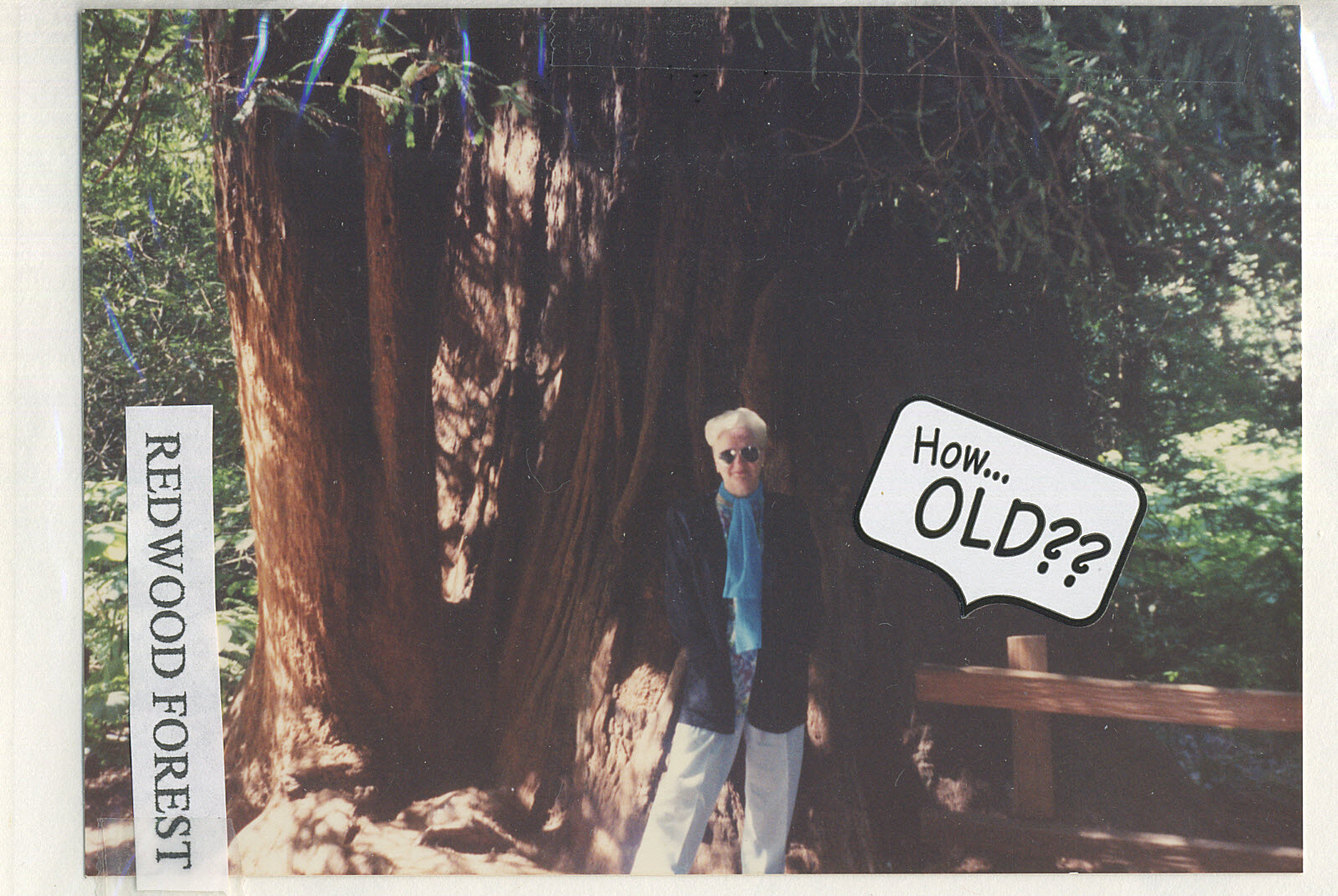 United States
December 9, 2015 3:49pm CST
This is a picture of me in the Redwood Forest. It was one of the many FREE trips I earned with the company I worked for. It was actually a trip to San Francisco where we stayed in a gorgeous hotel for several nights and saw all the sites in that city, which included China Town, Fisherman's Wharf, the Golden Gate Bridge, but also included a bus trip to the Redwood Forest and other sites. I took my youngest son with me. He enjoyed it very much too. Have you ever been there? This forest is a whole lot bigger than I thought it was, but of course, we didn't get to see much of it, except what they allowed us to see.
6 responses


• United States
10 Dec 15
I didn't know about the "new growth" redwood forests but that has to be a good idea, if they are being planted in a new area.

• Walnut Creek, California
10 Dec 15
@IreneVincent
By "new growth" I mean maybe 100 years old. A lot of the older redwoods were logged.

• United States
10 Dec 15
@TheHorse
Well, to a redwood that is young, I suppose. So someone planted them 100 years ago. I hope they keep planting them.


• United States
10 Dec 15
I was there. I remember it well because of the fact that I only had 9 fingernails at the time so it was painful. Pain is a good time keeper for me. :D

• United States
10 Dec 15
Why did you only have 9 fingernails?

• United States
10 Dec 15
@IreneVincent
I smacked my pinky with a hammer trying to hit a nail and it turned black and fell off. It grew back eventually, but it was nail-less for a while and tender.

• United States
10 Dec 15
@OneOfMany
Ohhhhh! That had to hurt! I've never lost a nail but I'm sure that was very painful. I did break my little toe a couple years ago.


• Daytona Beach, Florida
9 Dec 15
@IreneVincent
I've never been and now I am much too far away but I would like to go one day.

• United States
10 Dec 15
Yes, you do live far away from California. You should write about Latvia on here. Tell us all about that country. I'm always interested in learning about other places. Riga is the capital, so do you work there. Were you born in Latvia?

• Daytona Beach, Florida
13 Dec 15
@IreneVincent
No this is my parent's homeland. I was born and raised in New York City. I work on my PC. I long to return to the states. I will write things about Latvia.

• Pensacola, Florida
9 Dec 15
I have been there many, any yeats ago when I was in college

• United States
10 Dec 15
I'm glad you got to go see it. I certainly enjoyed it. It's an interesting place to visit and I found out that some of the "painted ladies" houses that are so colorful in San Francisco were built from the redwood trees, until someone put a stop to anyone cutting them down.


• United States
10 Dec 15
Yes, I loved my FREE trips. I worked hard to earn them too. I earned over 30 FREE trips to a lot of different places.


• United States
10 Dec 15
Well, then you know something about them. Don't you just love those documentaries about things that you may never get to see and even about things you have seen. I love a good documentary and watch them quite often.