Christmas Lights Around the Ceiling.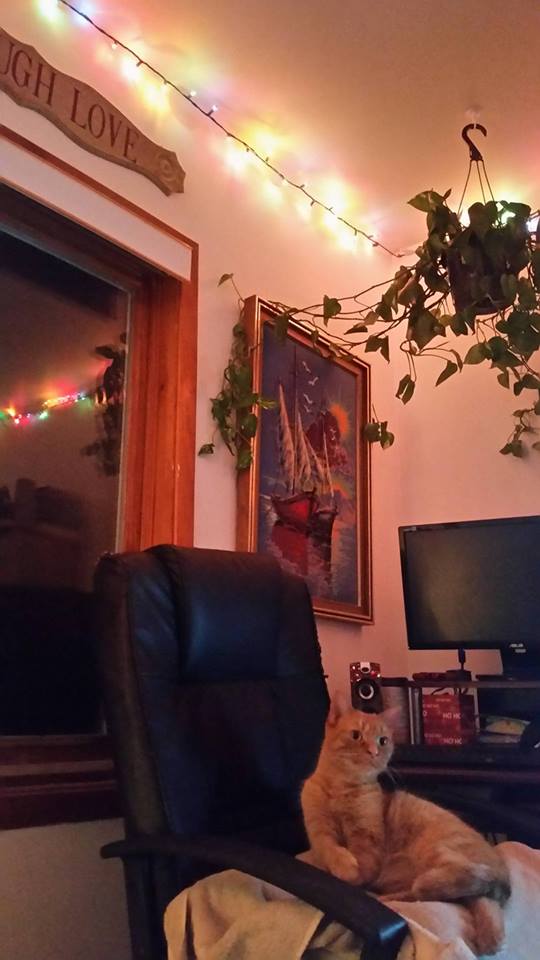 Canada
December 9, 2015 6:15pm CST
I think my life is good now! I may not have a Christmas Tree this year so I decided to take my lights that I normally wrap around my Christmas Tree and put them all along the living room ceiling. I had it like this before but the lights ended up dying because I'm weird and usually leave them up all year long! I prefer using them as 'lights' in my living room than an actual light! I've always done that. Or wanted that. So I guess I'm feeling more Christmasee' now with those lights up! Looks all pretty in here now! Does anyone else do that?
5 responses

• United States
10 Dec 15
I have a string of lights that hangs on a hook from one side of my bed to the other. I don't turn them on until this time of year (and haven't turned them on yet this year) but I do love them so. When my sister and I were young she would decorate her room in Christmas lights and leave them hanging all year round. It is pretty, and makes for a nice relaxing atmosphere.

• Canada
10 Dec 15
I do the same thing as your sister used to do! Because of exactly what you said. It gives me this relaxing feeling, even in the summer! hah!

• United States
10 Dec 15
@x0MandyLynn0x
Cheap recess lighting as well. I love the houses with the recess type lighting in the living area.

• United States
10 Dec 15
I celebrate Hannukah. Consequently, no Christmas lights for me. However, I do enjoy seeing the colorful lights in the neighborhood.

• United States
10 Dec 15
I will put lights anyplace I can. We have a longish hall and I have colored lights there and it looks cool. I like your lights around the ceiling!

• Banks, Oregon
10 Dec 15
Yes, I do that too sometimes, but right now I just have my tree :)

• United States
10 Dec 15
I did not want to bother decorating this year. I was only going to put up half of my tree this year. But my son said he anted the entire tree up. So I did. I am looking for those digital laser lights that will project an image of a tree in my living room. That way, no stress, no mess.