Partial Skull Drawing (photo included)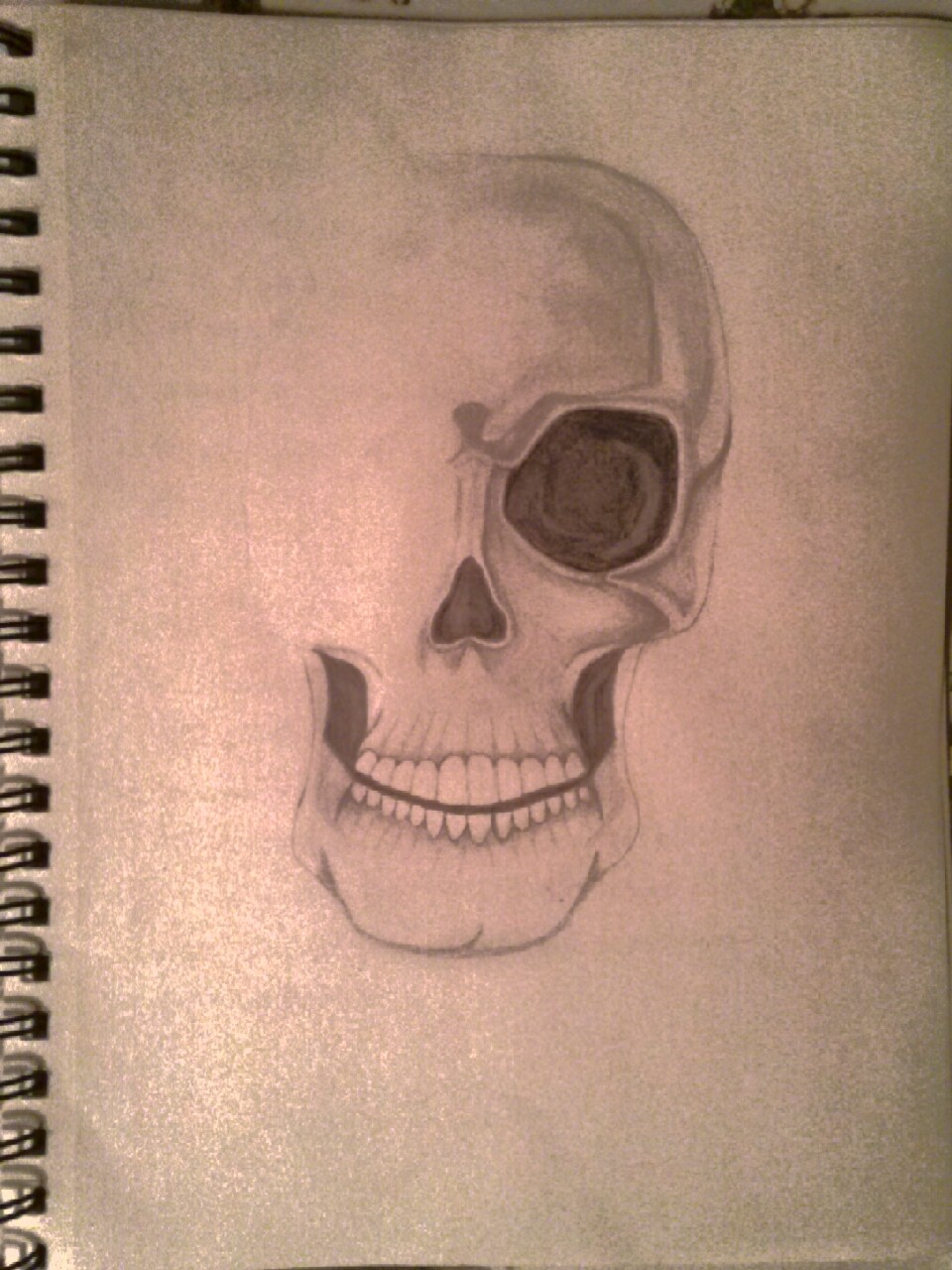 United States
December 13, 2015 5:32pm CST
This is a skull that I have been working on. It's almost done! I am debating on what (if anything) to add to the drawing once I am finished with the actual skull. Maybe some roses? My boyfriend loves this particular drawing and says it looks good as is, without me even finishing it! I told him I wasn't going to leave it like that though, I really want to complete it. I feel this is one of my better drawings. I am very happy with how it is turning out.
1 response

• Canada
14 Dec 15
Yeh I agree with him, and something you may want to consider is as he said, not finishing the skull, and then adding something else where the rest of it would be...kinda like the person's thought or memory? But whatever you decide that looks awesome already:)

• United States
16 Dec 15
Yeah, I'm still not sure what I want to do yet. I'll have to think on it a while.